When:
09/03/2017 @ 11:00 AM – 11:00 PM
2017-09-03T11:00:00-05:00
2017-09-03T23:00:00-05:00
Where:
Tubby & Coo's
631 N Carrollton Ave
New Orleans, LA 70119
USA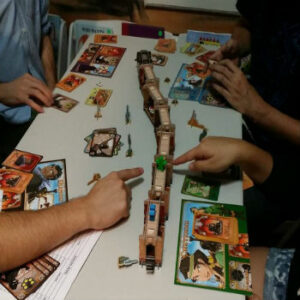 Join us for the official launch of our new Board Game Club in partnership with Down To Game Reviews! Our Board Game Club features more than 200 different games, from loveable classics like Jumanji and Catan to strategy games like Agricola. Whether you're looking to play an in-depth strategy game or a quick, 10-minute time filler, we've got you covered!
$5 gets you unlimited access to our entire library of 200+ games. Play as many games as you want, for as long as you want! Feel free to teach yourself and/or play a game you already know, or let our friendly & knowledgeable in-house gamers recommend their favorites or teach you something new.
Memberships available for discounts and special perks for only $25 annually! (See our Board Game Club page for details.) Your first visit is free!
Sunday gaming will now be offered at the discounted price of $3 ALL DAY, or free with an annual pass.
Open during store hours, and the space is available for rentals.
STAY TUNED for our official event schedule!
We'll be demoing all of the cool, brand new (and even some unreleased) games from Gen Con 2017.
There will be tabletop trivia, gaming demos of new and not-yet-published games, a kids' play area, and more! Keep an eye on this event and our website for more information as the event gets closer.
There will be special giveaways and prizes for everyone who signs up for an annual membership at the party!
Come out and play games all day, every day!