Watch the Endymion parade at Tubby & Coo's!
When: Saturday, February 10, 2018
Where: Tubby & Coo's Mid-City Book Shop
631 N. Carrollton Ave., NOLA 70119
Tickets can be purchased below. ALL SALES FINAL. NO REFUNDS FOR THIS EVENT. Please make sure to fill out the RSVP form below after you purchase tickets. You must print the confirmation of your ticket purchase and bring with you for admittance. Upon arrival, check in with a Tubby & Coo's representative.
Join us for the only Mid-City Parade!
Endymion is the only parade with a route through Mid-City, so make the most of it with us! Our nerdy store is perfect for people watching from the balcony or escaping to the backyard or board game room when you get tired of the crowds. Come dressed up (or not) and join us for costume watching, food, board games, and general merriment. Come and go as you please, always knowing that you have an escape in a peaceful environment away from the crowds! Great for napping children and social anxiety.
ALL SALES FINAL. THERE WILL BE NO REFUNDS FOR THIS EVENT.
GENERAL PACKAGE
LIMITED TO 50 PEOPLE
$
50
PER PERSON; 12pm - 8pm Access
In and out privileges to enjoy the outside street party, then escape whenever you please

Private, clean bathroom and area for changing children's diapers and/or clothing

Private backyard access with limited seating

Complimentary mimosas and beer (while supplies last)

Complimentary finger foods and soft drinks (while supplies last)

Access to our board gaming room with approximately 300 games

Security guard on site

Limited to 50 people, so it will never be crowded
FAMILY PACKAGE
FOR A FAMILY OF FOUR PEOPLE
$
180
PER FAMILY OF FOUR; 12pm - 8pm Access
In and out privileges to enjoy the outside street party, then escape whenever you please

Private, clean bathroom and area for changing children's diapers and/or clothing

Private backyard access with limited seating

Complimentary mimosas and beer (while supplies last)

Complimentary finger foods and soft drinks (while supplies last)

Access to our board gaming room with approximately 300 games

Security guard on site

Limited to 50 people, so it will never be crowded
BALCONY PACKAGE
LIMITED TO 10 PEOPLE
$
100
PER PERSON; 12pm - 8pm Access
Access to our upstairs balcony for people watching and being above the crowd.

In and out privileges to enjoy the outside street party, then escape whenever you please

Private, clean bathroom and area for changing children's diapers and/or clothing

Private backyard access with limited seating

Complimentary mimosas and beer (while supplies last)

Complimentary finger foods and soft drinks (while supplies last)

Access to our board gaming room with approximately 300 games

Security guard on site

Limited to 10 people, so the balcony will never be crowded. Entire event limited to 50 people.

A bag of beads to throw included for your enjoyment
Tubby & Coo's Mid-City Book Shop
631 N. Carrollton Ave., New Orleans, LA 70119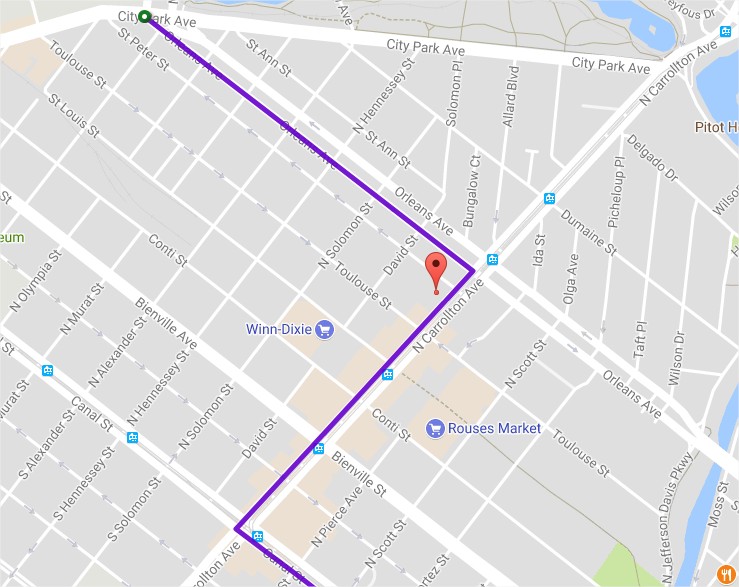 rsvp - YOU MUST PURCHASE TICKETS FIRST