No time to sit and read?
No longer an excuse.
Digital audiobooks are now available from Tubby & Coo's!
We are thrilled to have partnered with Libro.fm to bring you the best digital audiobooks. You'll find bestsellers and great books hand picked by Tubby & Coo's and other independent bookstores. You can easily listen on any device (phone, tablet, PC) as all our books are DRM-free.

---
How to Get Started (don't worry, it's easy!)

Visit libro.fm/tubbyandcoos and purchase your digital audiobook. Use promo code "LISTENUP" to receive 20% off!

You'll receive a confirmation e-mail with instructions to download the iOS or Android App, for easy listening on your mobile device.

Start listening. Sign into the app and download your book(s) to your device.
---
AUDIOBOOK MEMBERSHIPS NOW AVAILABLE!
Your first month is $0.99, then it's $14.99 per month after that. The monthly fee equates to one audiobook credit, which you can use at anytime, for any of the 70,000+ audiobooks available on our Libro.fm site. You can easily listen on any device (phone, tablet, PC), as all Libro.fm audiobooks are DRM-free. We'll even transfer up to two of your Audible credits when you switch!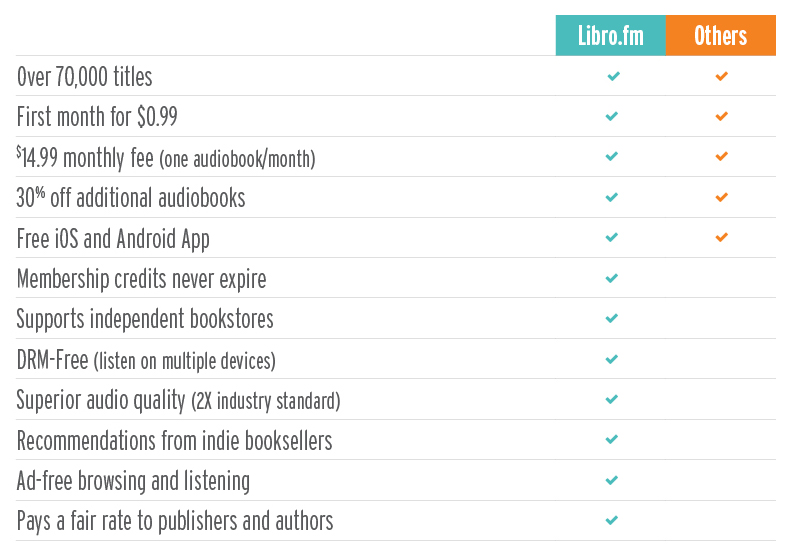 ---
Tubby & Coo's Handpicked Playlists

Not sure where to start with audiobooks? Check out what our book clubs are reading. We have five book clubs to choose from: Neil Gaiman, Science Fiction, Fantasy, Young Adult, and Social Justice. View the List »
Do you spend loads of time reading Reddit, watching sci-fi/fantasy TV, and playing video games? We've got you covered. View the List »
In which we answer the most frequently asked question: What are you reading? View the List »
---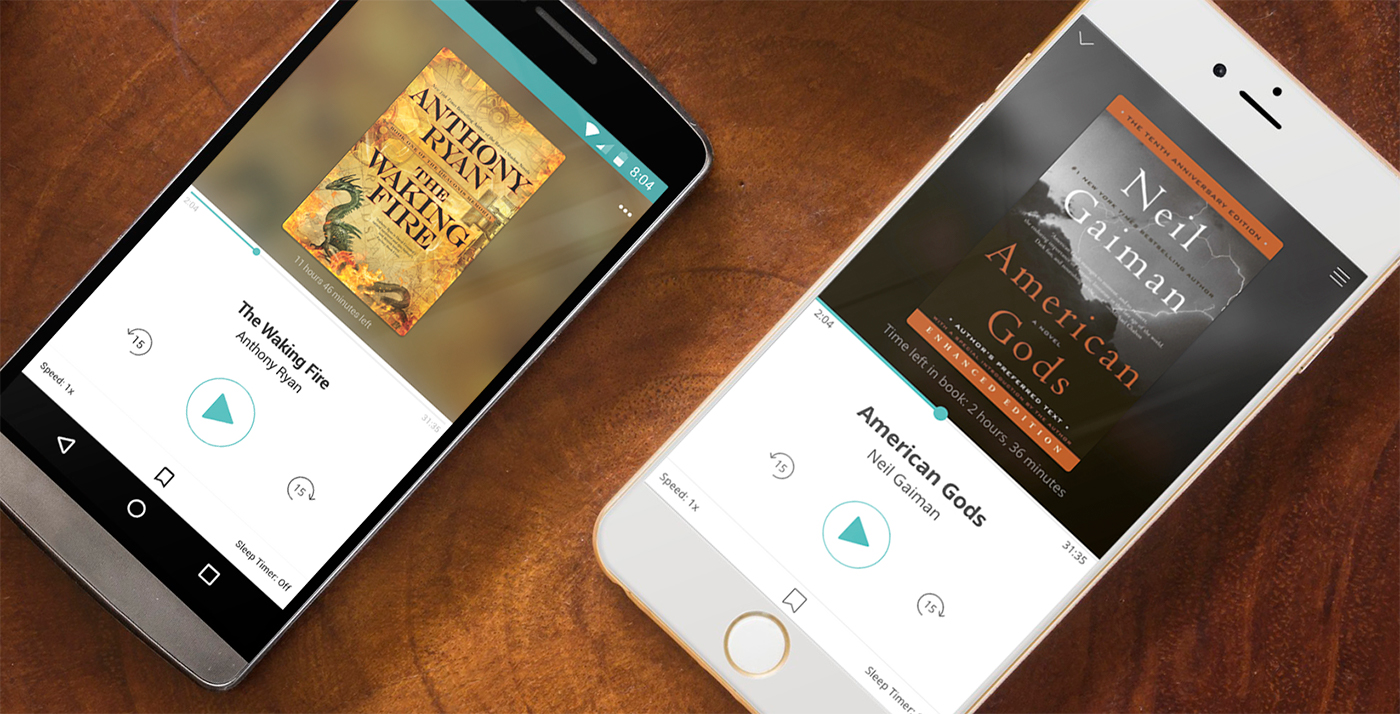 Listening Just Got a Lot More Fun
Listen to your Libro.fm audiobooks anytime, anywhere.
With the free app, enjoy great books during your commute, workout, chores, and more!