These are just some of the books about or featuring New Orleans as well as titles by some of our favorite local authors!
Genre Fiction By Local Authors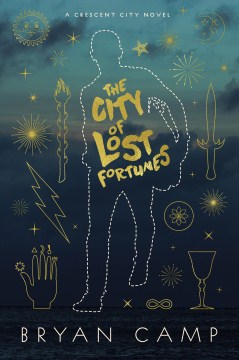 Currently our bestselling book!
Maintaining a low profile in the aftermath of Hurricane Katrina in New Orleans, a street magician who inherited an ability to find lost things from his superhuman father is drawn back into the world by the murder of a Fortune god to whom he owes a debt.
Hardcover, $24
The Casquette Girls by Alys Arden
A bestselling book!
After a hurricane rips apart New Orleans, sixteen-year-old Adele Le Moyne wants a return to normality, but she soon finds that the city is now full of monsters and myth. Fans of Anne Rice, Stephanie Meyer, witches, vampires, and the supernatural will love this book.
Paperback, $9.99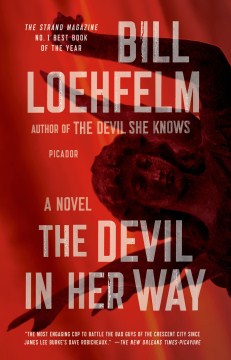 The Devil in Her Way by Bill Loehfelm
This is actually the second book in the Maureen Coughlin series, but it's the first with Maureen in New Orleans. She is starting over as a newly minted member of the police force, but her transition from cocktail waitress to cop hasn't gone as smoothly as she'd hoped. This whole series is worth checking out!
Paperback, $15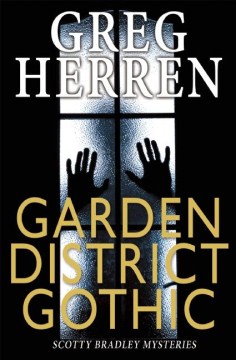 Garden District Gothic by Greg Herren
Greg Herren is a prolific local author with more than 30 books. He writes mystery, erotica, and young adult books, and we've never been disappointed. Garden District Gothic is his most recent novel in the Scotty Bradley Mysteries series. 
Paperback, $16.95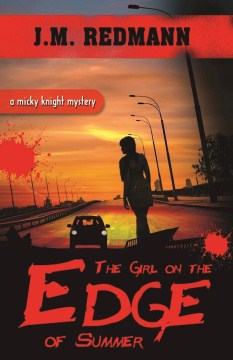 The Girl on the Edge of Summer by J.M. Redmann
Redmann is another prolific author who also writes as R. Jean Reid. She has a plethora of wonderful mysteries, with The Girl on the Edge of Summer being her most recent in the Micky Knight series.
Paperback, $16.95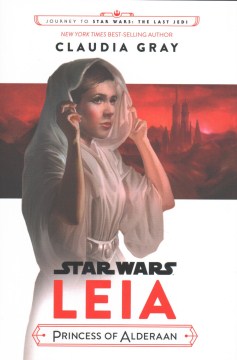 Leia, Princess of Alderaan by Claudia Gray
This young adult novel for Star Wars fans shares an original adventure starring 16-year-old Princess Leia and is set before the events of A New Hope. This is the story of how young Leia Organa comes to join the rebellion against the Empire. 
Hardcover, $17.99
Books Featuring New Orleans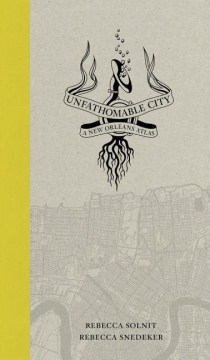 Unfathomable City by Rebecca Solnit and Rebecca Snedeker
Our favorite New Orleans book. An atlas of reimagined maps that will have you looking at the city with an entirely different perspective.
Paperback, $29.95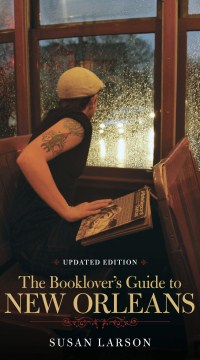 The Booklover's Guide to New Orleans by Susan Larson
Susan Larson's revised and updated edition not only explores the legacy of Tennessee Williams and William Faulkner, but also visits the haunts of celebrated writers of today, including Anne Rice and James Lee Burke. 
Paperback, $24.95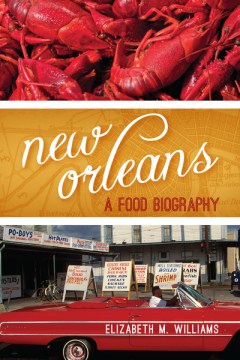 New Orleans: A Food Biography by Elizabeth M. Williams
Elizabeth M. Williams, a New Orleans native and founder of the Southern Food and Beverage Museum, takes readers through the history of the city, showing how the natural environment and people have shaped the cooking we all love.
Paperback, $25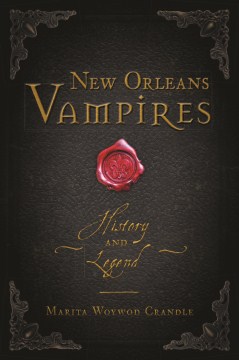 New Orleans Vampires by Marita Woywod Crandle
The Casket Girls, a group of mysterious maidens traveling to the New World from France with peculiar casket-shaped boxes; a charismatic man in the early 1900s who eerily resembled a European aristocrat of 100 years prior bearing the same name; a pair of brothers who terrorized the town with their desire to feed on living human blood. Marita Woywod Crandle investigates the origins of these legends woven through New Orleans's rich history.
Paperback, $21.99
Secret New Orleans by Chris Champagne
Far from the crowds and the usual clichés, New Orleans offers countless off-beat experiences and is home to any number of well-hidden treasures that are revealed only to residents and travellers who find their way off the beaten path.
This is a guide for those who think they know New Orleans well or would like to discover the other face of the city. As natives, there were things here even we didn't know about.
Paperback, $19.95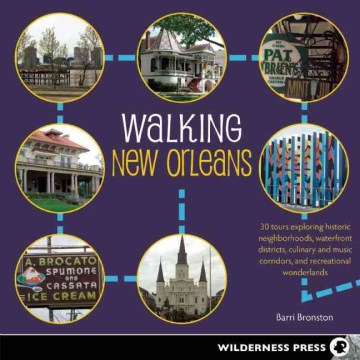 Walking New Orleans by Barri Bronston
Lifelong resident and writer Barri Bronston shares the love of her hometown through 30 self-guided tours. Within each tour, she offers tips on where to eat, drink, dance, and play, for in addition to all the history, culture, and charm that New Orleans has to offer — and there's plenty — it provides tourists and locals alike with one heck of a good time.
Look for us on the Mid-City tour!
Paperback, $18.95