Books for people of color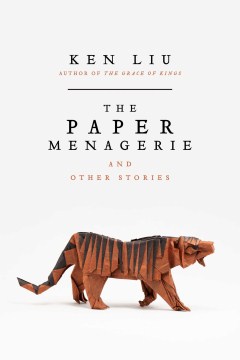 The Paper Menagerie and Other Stories by Ken Liu
Insightful and stunning stories that plumb the struggle against history and betrayal of relationships in pivotal moments. 
Bestselling author Ken Liu selects his multiple award-winning stories for a groundbreaking collection—including a brand-new piece exclusive to this volume.
Paperback, $16.99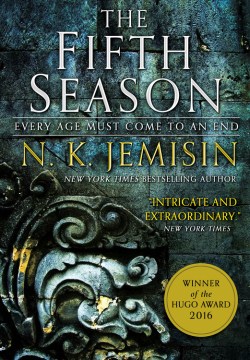 The Fifth Season by N.K. Jemisin
The first entry in a new trilogy by the award-winning author of The Hundred Thousand Kingdoms finds the sole continent of the Earth threatened by murder, betrayal, a super-volcano, and overlords who use the planet's power as a weapon. 
Paperback, $15.99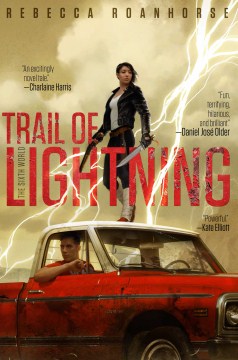 Trail of Lightning by Rebecca Roanhorse
When a small town needs her help in finding a missing girl, Maggie Hoskie, a Dinetah monster hunter and supernaturally gifted killer, reluctantly enlists the help of an unconventional medicine man to uncover the terrifying truth behind the disappearance—and her own past.
Paperback, $16.99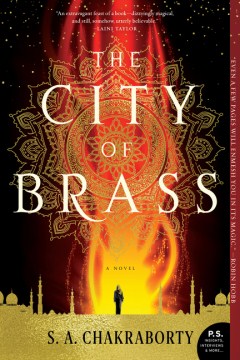 The City of Brass by S.A. Chakraborty
The spellbinding debut from S. A. Chakraborty perfect for fans of The Golem and the Jinni, The Grace of Kings, and Uprooted, in which the future of a magical Middle Eastern kingdom rests in the hands of a clever and defiant young con artist with miraculous healing gifts.
Paperback, $16.99
Children of Blood and Bone by Tomi Adeyemi
Jimmy Fallon 2018 Book Club Pick!
Seventeen-year-old Zélie, her older brother Tzain, and rogue princess Amari fight to restore magic to the land and activate a new generation of magi, but they are ruthlessly pursued by the crown prince, who believes the return of magic will mean the end of the monarchy.
Hardcover, $18.99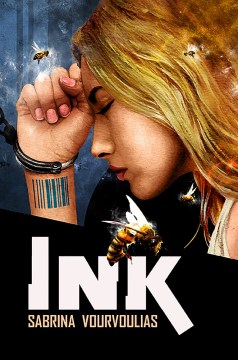 Ink by Sabrina Vourvoulias
In this speculative fiction book, immigrants are marked as "inks" by biometric tattoos. Set in a fictional city and a small, rural town in the U.S. during a 10-year span in the near-future, the novel is told in four voices: a journalist, an ink, an artist, and a teenager whose mother runs a sanitarium-internment center for inks. This novel asks the pertinent question: What happens when rhetoric about immigrants escalates to an institutionalized population control system?
Paperback, $19.95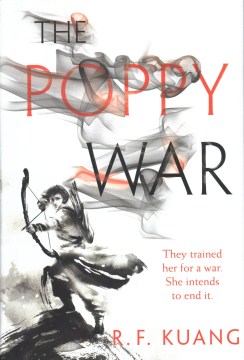 The Poppy War by R.F. Kuang
An epic historical military fantasy, inspired by the violent history of China's 20th century, follows the efforts of an unexpected, dark-skinned war orphan to obtain an education at Nikan's most elite military school in spite of prejudice and the challenges of her lethal shaman skills, which raise her awareness about the existence of gods and the imminence of war.
Hardcover, $26.99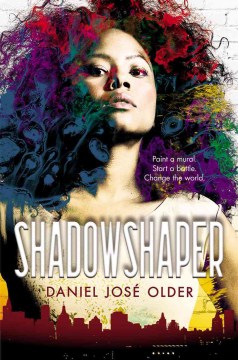 Shadowshaper by Daniel Jose' Older
When the murals painted on the walls of her Brooklyn neighborhood start to change and fade in front of her, Sierra Santiago realizes that something strange is going on–then she discovers her Puerto Rican family are shadowshapers and finds herself in a battle with an evil anthropologist for the lives of her family and friends.
Hardcover, $17.99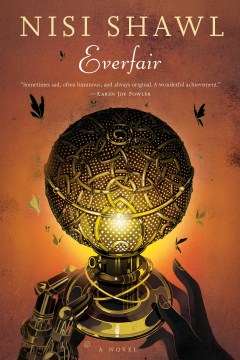 From noted short story writer Nisi Shawl comes a brilliant alternate-history novel set in the Belgian Congo.
What if the African natives developed steam power ahead of their colonial oppressors? What might have come of Belgium's disastrous colonization of the Congo if the native populations had learned about steam technology a bit earlier?
Paperback, $16.99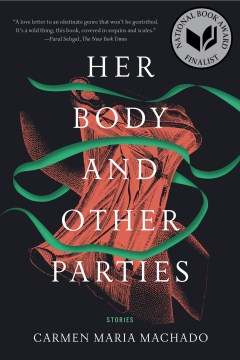 Her Body and Other Parties by Carmen Maria Machado
In this electric and provocative debut, Machado bends genre to shape startling narratives that map the realities of women's lives and the violence visited upon their bodies.
Earthy and otherworldly, antic and sexy, queer and caustic, comic and deadly serious, Her Body and Other Parties swings from horrific violence to the most exquisite sentiment. In their explosive originality, these stories enlarge the possibilities of contemporary fiction.
Paperback, $16.00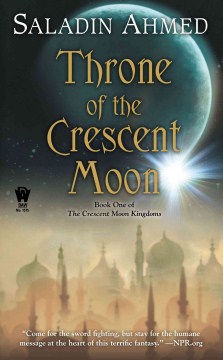 Throne of the Crescent Moon by Saladin Ahmed
Three superheroes in the Crescent Moon Kingdoms bound together by a series of magical murders must work together in a race against time to prevent a sorcerer's plot from destroying the world.
Against a background of political intrigue, the legendary ghul hunter Doctor Adoulla Makhslood, his assistant, the Dervish warrior Raseed, and a gathering of magicians and mystic warriors face off against a dark sorcerer.
Paperback, $7.99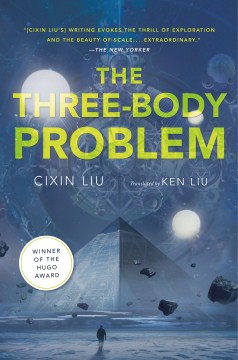 The Three Body Problem by Cixin Liu
"Wildly imaginative, really interesting." ~President Barack Obama 
Set against the backdrop of China's Cultural Revolution, a secret military project sends signals into space to establish contact with aliens. An alien civilization on the brink of destruction captures the signal and plans to invade Earth. 
Paperback, $16.99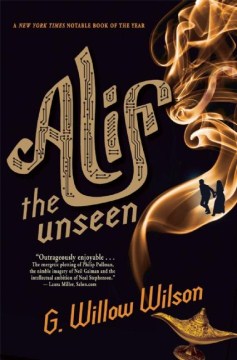 Alif the Unseen by G. Willow Wilson
Forced underground when his ex-lover's new fiancâe breaches his computer, putting him and his clients in jeopardy, young Arab-Indian hacker Alif discovers the secret book of the jinn and uses its insights to release a new level of information technology.
With shades of Neal Stephenson, Philip Pullman, and The Thousand and One Nights, Alif the Unseen is a sophisticated melting pot of ideas, philosophy, technology, and spirituality smuggled inside an irresistible page-turner. 
Paperback, $16.00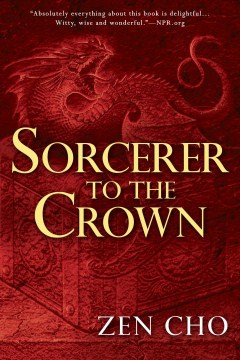 Sorcerer to the Crown by Zen Cho
At his wit's end, Zacharias Wythe, Sorcerer Royal of the Unnatural Philosophers, ventures to the border of Fairyland to discover why England's magical stocks are drying up, an adventure that brings him in contact with Prunella Gentlewoman, a woman with immense power and an unfathomable gift, and sets him on a path which will alter the nature of sorcery in all of Britain—and the world at large…
Paperback, $15.00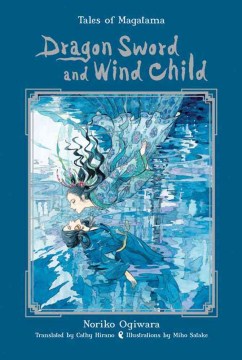 Dragon Sword and Wind Child by Noriko Ogiwara
Raised in the ancient Japanese village of Hashiba, fifteen-year-old Saya discovers that she is the reincarnation of the Water Maiden, princess of the Underworld, who must try to reconcile the powers of Heaven and Earth.
Caught between two worlds, will Saya be destroyed by her own destiny? The fate of her world rest in the palm of her hand; The Dragon Sword can save the world, or destroy it; As the forces of Light and Dark wage war, the Dragon Sword waits to be awakened.
Paperback, $13.99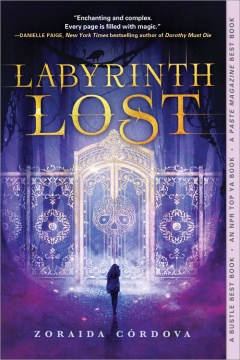 Labyrinth Lost by Zoraida Cordova
Alex is a bruja, the most powerful witch in a generation…and she hates magic.
At her Deathday celebration, Alex performs a spell to rid herself of her power. But it backfires. Her whole family vanishes into thin air, leaving her alone with Nova, a brujo boy she's not sure she can trust, but who may be Alex's only chance at saving her family.
Paperback, $10.99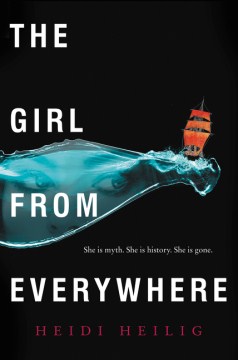 The Girl From Everywhere by Heidi Heilig
Growing up beside her father on a time-traveling ship that ventures to real and imaginary places, 16-year-old Nix struggles to preserve her life when her father obsessively pursues a map in a past time period in ways that threaten her existence.
The Girl from Everywhere, the first of two books, blends fantasy, history, and a modern sensibility. Its sparkling wit, breathless adventure, multicultural cast, and enchanting romance will dazzle readers of Sabaa Tahir and Leigh Bardugo.
Paperback, $9.99
An Unkindness of Ghosts by Rivers Solomon
Aster lives in the lowdeck slums of the HSS Matilda, a space vessel organized much like the antebellum South. For generations, Matilda has ferried the last of humanity to a mythical Promised Land. On its way, the ship's leaders have imposed harsh moral restrictions and deep indignities on dark-skinned sharecroppers like Aster. Embroiled in a grudge with a brutal overseer, Aster learns there may be a way to improve her lot–if she's willing to sow the seeds of civil war.
Paperback, $15.95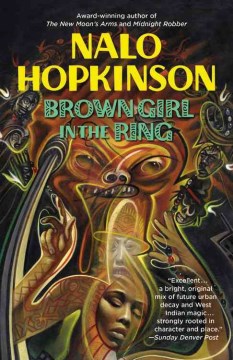 Brown Girl in the Ring by Nalo Hopkinson
When the rich and privileged leave the city behind, barricaded behind roadblocks, the people of the inner city must adopt the old ways of farming, barter, and herb lore, but when the monied need a harvest of bodies, one girl bargains with the gods and gives birth to new legends.
Paperback, $15.00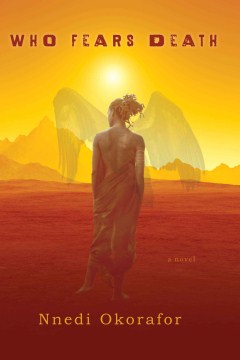 Who Fears Death by Nnedi Okorafor
Born into post-apocalyptic Africa to a mother who was raped after the slaughter of her entire tribe, Onyesonwu is tutored by a shaman and discovers that her magical destiny is to end the genocide of her people.
Paperback, $7.99