Preorder These Great books!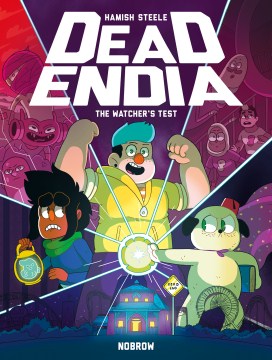 Deadendia by Hamish Steele
Barney and his best friend Norma are just trying to get by and keep their jobs, but working at the Dead End theme park also means battling demonic forces, time traveling wizards, and scariest of all–their love lives!

Follow the lives of this diverse group of employees of a haunted house, which may or may not also serve as a portal to hell, in this hilarious and moving graphic novel, complete with talking pugs, vengeful ghosts, and LBGTQIA love!
Paperback, $14.95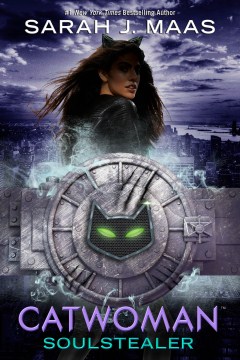 Catwoman: Soulstealer by Sarah J. Maas
Sarah J. Maas delivers a coming-of-age Selina Kyle who will steal readers' hearts in a new, highly anticipated YA blockbuster.
Two years after escaping Gotham City's slums, Selina Kyle returns by day as the mysterious, wealthy Holly Vanderhees, but by night, she teams up with Poison Ivy and Harley Quinn under the guise of Catwoman to wreak havoc throughout Gotham City.
Hardcover, $18.99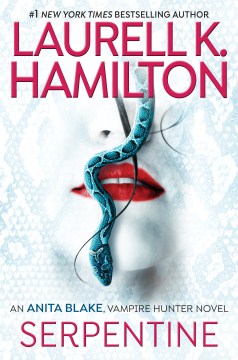 Serpentine by Laurell K. Hamilton
U.S. marshal and paranormal hunter Anita Blake faces new and deadlier enemies as she and those she loves confront major changes in their lives.
While visiting Florida for her friend and fellow U.S. marshal Edward's wedding, Micah uncovers a horrific new form of lycanthropy, and Anita faces a strange power unlike any she's ever encountered.
Hardcover, $28.00
Dog Man 5: Lord of the Fleas by Dav Pilkey
When a new bunch of baddies bust up the town, Dog Man is called into action — and this time he isn't alone. With a cute kitten and a remarkable robot by his side, our heroes must save the day by joining forces with an unlikely ally: Petey, the World's Most Evil Cat. But can the villainous Petey avoid vengeance and venture into virtue?
Howl with laughter with Dog Man, the #1 New York Times bestselling series from Dav Pilkey!
Hardcover, $9.99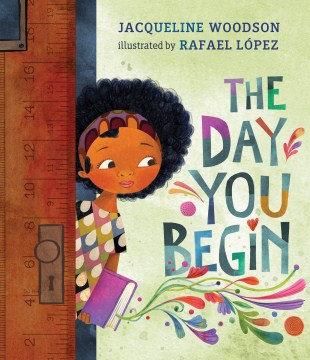 The Day You Begin by Jacqueline Woodson
National Book Award winner Jacqueline Woodson and two-time Pura Belpré Illustrator Award winner Rafael López have teamed up to create a poignant, yet heartening book about finding courage to connect, even when you feel scared and alone.
Jacqueline Woodson's lyrical text and Rafael López's dazzling art remind us that we all feel like outsiders sometimes – and how brave it is that we go forth anyway. And that sometimes, when we reach out and begin to share our stories, others will be happy to meet us halfway.
Hardcover, $18.99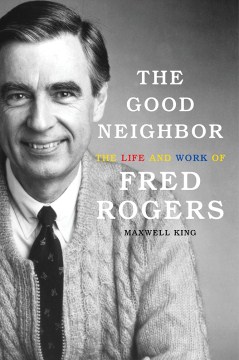 The Good Neighbor by Maxwell King
Fred Rogers was an enormously influential figure in the history of television and in the lives of tens of millions of children. As the creator and star of Mister Rogers' Neighborhood, he was a champion of compassion, equality, and kindness. 
 
The Good Neighbor, the first full-length biography of Fred Rogers, tells the story of this utterly unique and enduring American icon. Drawing on original interviews, oral histories, and archival documents, Maxwell King traces Rogers's personal, professional, and artistic life.
Hardcover, $30.00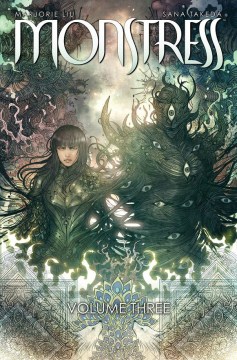 Monstress vol. 3 by Marjorie Liu
Maika has spent most of her life learning how to fight, but how will she fare when the only way to save her life…is to make friends?
Collecting issues 13-18 of the Hugo- and British Fantasy Award-winning series, a latest compilation finds Maika attempting to make some friends when her elite training does not fully prepare her for life-threatening challenges.
Paperback, $16.99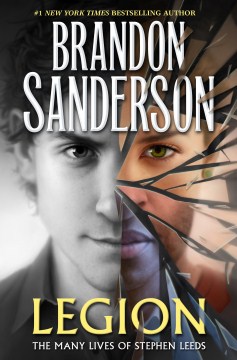 Legion by Brandon Sanderson
A savant with a genius compartmentalized brain is hired to recover a stolen camera capable of photographing the past and discovers information with the potential to upend the world's three major religions.
Legion: The Many Lives of Stephen Leeds will include the novellas Legion and Legion: Skin Deep, published together for the first time, as well as a brand new Stephen Leeds novella, Lies of the Beholder.
Hardcover, $27.99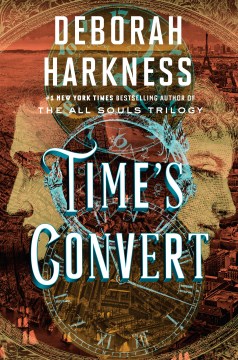 Time's Convert by Deborah Harkness
Set in contemporary Paris and London, and the American colonies during the upheaval and unrest that exploded into the Revolutionary War, a sweeping story that braids together the past and present. 
A Revolutionary War-era doctor seizes a chance to become a vampire, only to find the ancient traditions governing his new life clashing with the deeply held beliefs of his former one. 
Hardcover, $29.00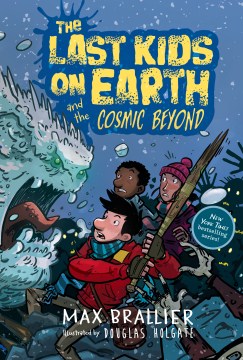 The Last Kids on Earth and the Cosmic Beyond by Max Brallier
The newest installment in this New York Times bestselling series introduces new monsters, new bad guys, and tons of new laughs!

It's the first winter after the Monster Apocalypse. For Jack and his buddies, that means sled catapults, epic snowball battles, and one monstrous Christmas celebration. But their winter wonderland turns dark when a villainess begins hunting them. And this villainess is different—she's a human. 
Hardcover, $13.99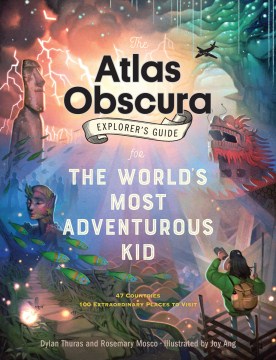 The Atlas Obscura Explorer's Guide for the World's Most Adventurous Kid
The team behind the #1 bestselling Atlas Obscura presents a kid's illustrated guide to 100 of the world's most mesmerizing and mysterious wonders, both natural and manmade, in 47 countries and on every continent on Earth.
Travel the world through common points of interest, from sacred skeletons to wild waterfalls to ice caves to bioluminescence.
Hardcover, $19.95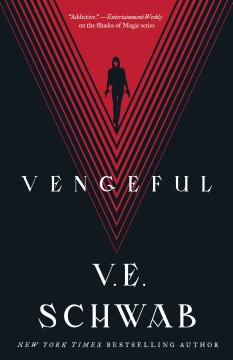 A conclusion to the story that began with Vicious finds Marcella Riggins targeting the city of Merit while manipulating Victor Vale and Eli Ever into a battle against one another. 
Marcella Riggins needs no one. Flush from her brush with death, she's finally gained the control she's always sought — and will use her new-found power to bring the city of Merit to its knees. She'll do whatever it takes, collecting her own sidekicks and leveraging the two most infamous EOs, Victor Vale and Eli Ever, against each other once more.
Hardcover, $25.99