Preorder These Great books!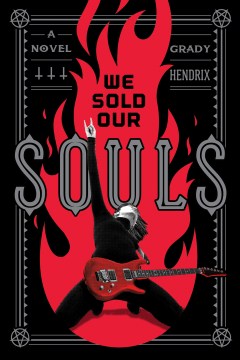 In this hard-rocking, spine-tingling supernatural thriller, the washed-up guitarist of a '90s heavy metal band embarks on an epic road-trip across America and deep into the web of a sinister conspiracy.
A furious power ballad about never giving up, even in the face of overwhelming odds, We Sold Our Souls is an epic journey into the heart of a conspiracy-crazed, pill-popping, paranoid country that seems to have lost its very soul…where only a lone girl with a guitar can save us all.
Hardcover, $24.99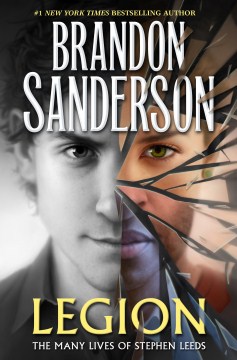 Legion by Brandon Sanderson
A savant with a genius compartmentalized brain is hired to recover a stolen camera capable of photographing the past and discovers information with the potential to upend the world's three major religions.
Legion: The Many Lives of Stephen Leeds will include the novellas Legion and Legion: Skin Deep, published together for the first time, as well as a brand new Stephen Leeds novella, Lies of the Beholder.
Hardcover, $27.99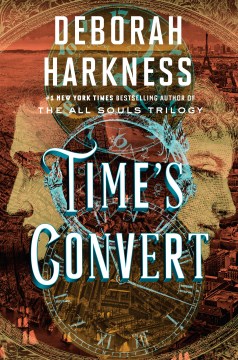 Time's Convert by Deborah Harkness
Set in contemporary Paris and London, and the American colonies during the upheaval and unrest that exploded into the Revolutionary War, a sweeping story that braids together the past and present. 
A Revolutionary War-era doctor seizes a chance to become a vampire, only to find the ancient traditions governing his new life clashing with the deeply held beliefs of his former one. 
Hardcover, $29.00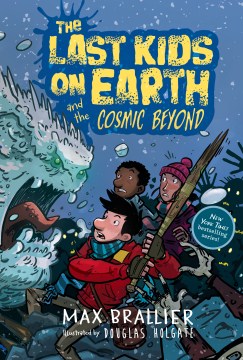 The Last Kids on Earth and the Cosmic Beyond by Max Brallier
The newest installment in this New York Times bestselling series introduces new monsters, new bad guys, and tons of new laughs!

It's the first winter after the Monster Apocalypse. For Jack and his buddies, that means sled catapults, epic snowball battles, and one monstrous Christmas celebration. But their winter wonderland turns dark when a villainess begins hunting them. And this villainess is different—she's a human. 
Hardcover, $13.99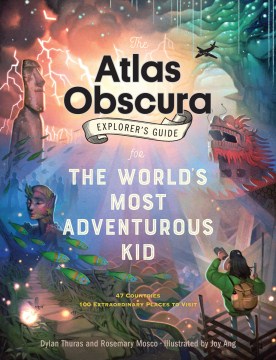 The Atlas Obscura Explorer's Guide for the World's Most Adventurous Kid
The team behind the #1 bestselling Atlas Obscura presents a kid's illustrated guide to 100 of the world's most mesmerizing and mysterious wonders, both natural and manmade, in 47 countries and on every continent on Earth.
Travel the world through common points of interest, from sacred skeletons to wild waterfalls to ice caves to bioluminescence.
Hardcover, $19.95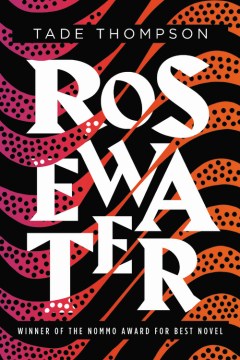 Rosewater by Tade Thompson
A mysterious, alien object appears outside of Lagos, Nigeria: a dome that periodically opens to heal those with afflictions and create "sensitives," who have powers of the mind, including telepathy and mind control, along with access to the xenosphere, a shared dream world.
Now in 2066, Kaaro, a sensitive who works as a bank's "mental IT" and for Section 45, a group of governmental agents who use their powers against criminals, lives in Rosewater. A strange illness is killing sensitives, and somewhere in Kaaro's past may be the key to what is happening.
Paperback, $15.99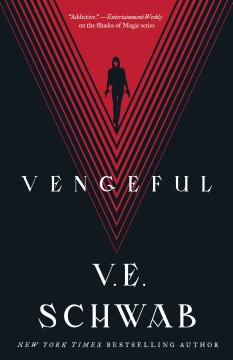 A conclusion to the story that began with Vicious finds Marcella Riggins targeting the city of Merit while manipulating Victor Vale and Eli Ever into a battle against one another. 
Marcella Riggins needs no one. Flush from her brush with death, she's finally gained the control she's always sought — and will use her new-found power to bring the city of Merit to its knees. She'll do whatever it takes, collecting her own sidekicks and leveraging the two most infamous EOs, Victor Vale and Eli Ever, against each other once more.
Hardcover, $25.99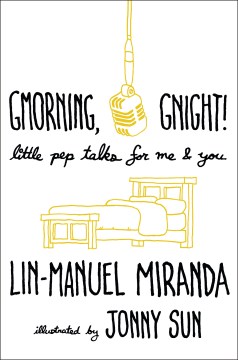 GMorning, GNight! by Lin-Manuel Miranda
Before he inspired the world with Hamilton and was catapulted to international fame, Lin-Manuel Miranda was inspiring his Twitter followers with words of encouragement at the beginning and end of each day.
He wrote these original sayings, aphorisms, and poetry for himself as much as for others. But as Miranda's audience grew, these messages took on a life on their own. Now Miranda has gathered the best of his daily greetings into a beautiful collection illustrated by acclaimed artist (and fellow Twitter favorite) Jonny Sun. Full of comfort and motivation, Gmorning, Gnight! is a touchstone for anyone who needs a quick lift.
Hardcover, $19.95
Stranger Things: Worlds Turned Upside Down by Gina Mcintyre
The official behind-the-scenes companion guide to the first two seasons of Stranger Things, with exclusive color photos and stunning concept art.
Inside you'll find:

• Original commentary and a foreword from creators Matt and Ross Duffer
• Exclusive interviews with the stars of the show, including Millie Bobby Brown, Finn Wolfhard, and David Harbour
• The show's earliest drafts, pitches to Netflix, and casting calls
And more!
Note: This book has been designed to mimic a used book. The marks, scuffs, and tears on the cover and pages are an intentional design element.
Hardcover, $36.00
Becoming by Michelle Obama
In a life filled with meaning and accomplishment, Michelle Obama has emerged as one of the most iconic and compelling women of our era. As First Lady of the United States of America—the first African-American to serve in that role—she helped create the most welcoming and inclusive White House in history, while also establishing herself as a powerful advocate for women and girls in the U.S. and around the world.
An intimate and uplifting memoir by the former First Lady chronicles the experiences that have shaped her remarkable life, from her childhood on the South Side of Chicago through her setbacks and achievements in the White House. 
Hardcover, $32.50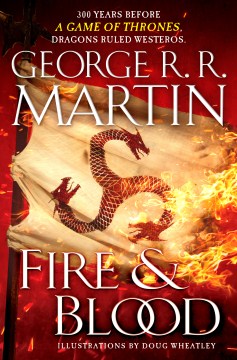 Fire & Blood by George R.R. Martin
A first volume of a definitive two-part history of the Targaryens in Westeros is set centuries before the events of A Game of Thrones and answers key questions about the dynasty's origins, conflicts and relationships with dragons.
What really happened during the Dance of the Dragons? Why was it so deadly to visit Valyria after the Doom? What was it like in Westeros when dragons ruled the skies?
These are but a few of the questions answered in this essential chronicle, as related by a learned maester of the Citadel and featuring more than eighty all-new black-and-white illustrations by artist Doug Wheatley. 
Hardcover, $35.00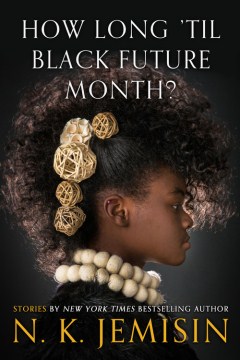 How Long Til Black Future Month? by N.K. Jemisin
Hugo award-winning and New York Times bestselling author N. K. Jemisin sharply examines modern society in her first short story collection.
Dragons and hateful spirits haunt the flooded streets of New Orleans in the aftermath of Hurricane Katrina. In a parallel universe, a utopian society watches our world, trying to learn from our mistakes. A black mother in the Jim Crow South must save her daughter from a fey offering impossible promises. And in the Hugo award-nominated short story "The City Born Great," a young street kid fights to give birth to an old metropolis's soul.
Hardcover, $26