An Unkindness of Ghosts by Rivers Solomon
Aster lives in the lowdeck slums of the HSS Matilda, a space vessel organized much like the antebellum South. For generations, Matilda has ferried the last of humanity to a mythical Promised Land. On its way, the ship's leaders have imposed harsh moral restrictions and deep indignities on dark-skinned sharecroppers like Aster. Embroiled in a grudge with a brutal overseer, Aster learns there may be a way to improve her lot–if she's willing to sow the seeds of civil war.
Paperback, $15.95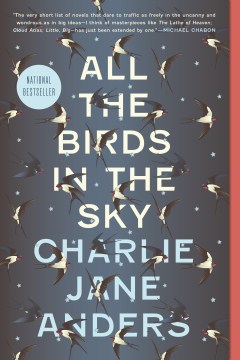 All the Birds in the Sky by Charlie Jane Anders
An ancient society of witches and a hipster technological startup go to war in order to prevent the world from tearing itself apart. To further complicate things, each of the groups' most promising followers may just be in love with each other.
As the battle between magic and science wages in San Francisco against the backdrop of international chaos, Laurence and Patricia are forced to choose sides. But their choices will determine the fate of the planet and all mankind.
Paperback, $15.99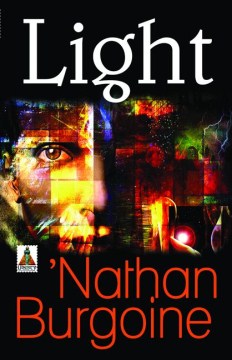 Light by 'Nathan Burgoine
Kieran Quinn is a bit telepathic, a little psychokinetic, and very gay—three things that have gotten him through life perfectly well so far—but when self-styled prophet Wyatt Jackson arrives during Pride Week, things take a violent turn.
Kieran's powers are somewhat underwhelming but do have a habit of refracting light into spectacular rainbows for him to hide behind. Even so, it's not long before Kieran is struggling to maintain his own anonymity. It's enough to make a fledgling hero want to give up before he even begins.
Paperback, $16.95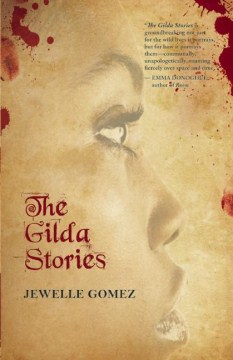 The Gilda Stories by Jewelle Gomez
This remarkable novel begins in 1850s Louisiana, where Gilda escapes slavery and learns about freedom while working in a brothel. After being initiated into eternal life as one who "shares the blood" by two women there, Gilda spends the next two hundred years searching for a place to call home. An instant lesbian classic when it was first published in 1991, The Gilda Stories has endured as an auspiciously prescient book in its explorations of blackness, radical ecology, re-definitions of family, and yes, the erotic potential of the vampire story.
Paperback, $16.95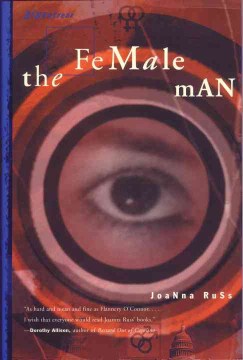 The Female Man by Joanna Russ
Living in an altered past that never saw the end of the Great Depression, Jeannine, a librarian, is waiting to be married. Joanna lives in a different version of reality: she's a 1970s feminist trying to succeed in a man's world. Janet is from Whileaway, a utopian earth where only women exist. And Jael is a warrior with steel teeth and catlike retractable claws, from an earth with separate-and warring-female and male societies. When these four women meet, the results are startling, outrageous, and subversive.
Paperback, $20.00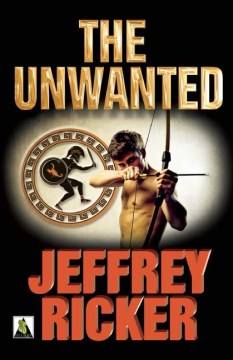 The Unwanted by Jeffrey Ricker
Jamie Thomas has enough trouble on his hands trying to get through junior year of high school without being pulverized by Billy Stratton, his bully and tormentor. But the mother he was always told was dead is actually alive—and she's an Amazon! Sixteen years after she left him on his father's doorstep, she's back… and needs Jamie's help. A curse has caused the ancient tribe of warrior women to give birth to nothing but boys, dooming them to extinction—until prophecy reveals that salvation lies with one of the offspring they abandoned. Putting his life on the line, Jamie must find the courage to confront the wrath of an angry god to save a society that rejected him.
Paperback, $11.95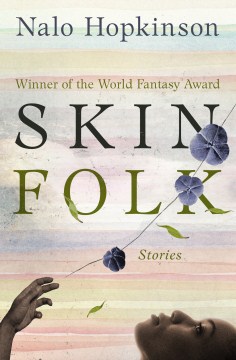 Skin Folk: Stories by Nalo Hopkinson
This book of short stories includes works ranging from science fiction to Caribbean folklore, passionate love to chilling horror.
Paperback, $12.99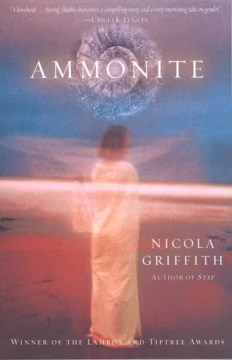 Ammonite by Nicola Griffith
Centuries after most of a planet's colonists are killed by a deadly virus, the planet's exploitative corporate owners return, and anthropologist Marghe Taishan risks her life to bring a vaccine to the survivors.
Paperack, $17.00
Big Big Sky by Kristyn Dunnion
In a future where aliens have exterminated all adults and train orphans as military warriors, five teenaged soldiers must escape to the Earth's surface before they are eliminated by the alien force.
Paperback, $9.95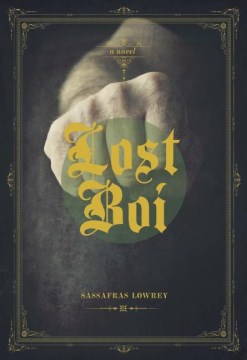 Lost Boi by Sassafras Lowrey
In a queer punk retelling of the J.M. Barrie story, Peter Pan convinces Mommy Wendi and tomboy John Michael to join him and the lost bois in Neverland, a squatters' warehouse, where they search for belonging and meaning.
Paperback, $16.95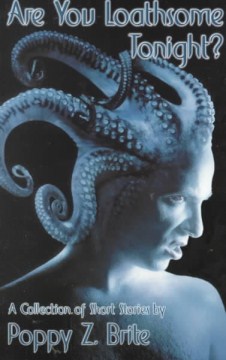 Are You Loathsome Tonight? by Poppy Z. Brite
This collection by Poppy Z. Brite, author of Exquisite Corpse and Love in Vein, among others, features a new story, "Monday's Special." Poppy contributed story notes as well as the Preface.
Paperback, $16.95
Blackfish City by Sam J. Miller
When a climate-wars project involving the construction of a sophisticated floating city in the Arctic Circle begins to succumb to corruption and crime, the arrival of a woman riding an orca at the side of a polar-bear companion brings together four people to stage strategic acts of resistance.
Hardcover, $22.99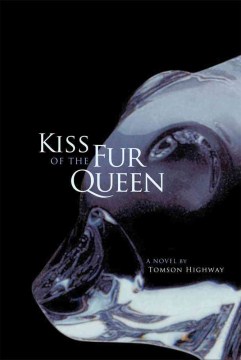 Kiss of the Fur Queen by Tomson Highway
Born into a magical Cree world in snowy northern Manitoba, Champion and Ooneemeetoo Okimasis are all too soon torn from their family and thrust into the hostile world of a Catholic residential school. Their language is forbidden, their names are changed to Jeremiah and Gabriel, and both boys are abused by priests.
As young men, estranged from their own people and alienated from the culture imposed upon them, the Okimasis brothers fight to survive. Wherever they go, the Fur Queen—a wily, shape-shifting trickster—watches over them with a protective eye. For Jeremiah and Gabriel are destined to be artists. Through music and dance they soar.
Paperback, $21.95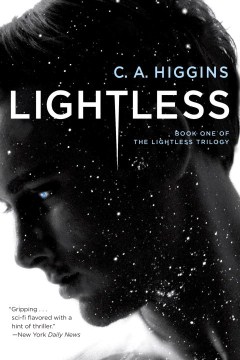 Lightless by C.A. Higgins
Serving aboard the Ananke, an experimental military spacecraft launched by the ruthless organization that rules Earth and its solar system, computer scientist Althea has established an intense emotional bond—not with any of her crewmates, but with the ship's electronic systems, which speak more deeply to her analytical mind than human feelings do. But when a pair of fugitive terrorists gain access to the Ananke, Althea must draw upon her heart and soul for the strength to defend her beloved ship.
Paperback, $16.00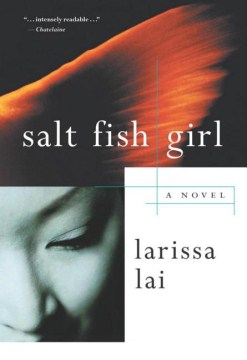 Salt Fish Girl by Larissa Lai
Salt Fish Girl is the mesmerizing tale of an ageless female character who shifts shape and form through time and place. Told in the beguiling voice of a narrator who is fish, snake, girl, and woman – all of whom must struggle against adversity for survival – the novel is set alternately in nineteenth-century China and in a futuristic Pacific Northwest.
At turns whimsical and wry, Salt Fish Girl intertwines the story of Nu Wa, the shape-shifter, and that of Miranda, a troubled young girl living in the walled city of Serendipity circa 2044. Miranda is haunted by traces of her mother's glamourous cabaret career, the strange smell of durian fruit that lingers about her, and odd tokens reminiscient of Nu Wa. Could Miranda be infected by the Dreaming Disease that makes the past leak into the present?
Paperback, $21.95