When:
07/12/2017 @ 7:00 PM – 9:00 PM
2017-07-12T19:00:00-05:00
2017-07-12T21:00:00-05:00
Where:
Pearl Wine Co.
3700 Orleans Ave
New Orleans, LA 70119
USA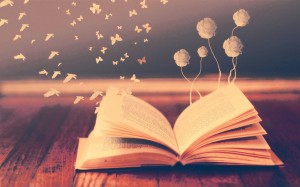 Reading Between the Wines is a laid back, salon-type environment where we drink wine, eat cheese, and talk about books. The event takes place at Pearl Wine Co. inside of the American Can Company from 7:00-9:00 PM.
Come and join us on Wednesday, July 12 for a conversation between Andy Davidson, author of new horror book In the Valley of the Sun: A Novel and Nicholas Mainieri, author of The Infinite. Join us, drink some wine, and talk to authors about great books! 
---
If you're not able to attend, but you'd still like to get signed copies, please place an order here. When filling out the title of the book, please prefix it with "SIGNED – " so we know to get a copy signed for you at the event.
ABOUT THE BOOKS
In the Valley of the Sun: A Novel

by Andy Davidson is a Western literary horror debut that will find a home with fans of authors like Joe Hill, Cormac McCarthy, and Anne Rice.  
One night in 1980, a man becomes a monster. 
Haunted by his past, Travis Stillwell spends his nights searching out women in West Texas honky-tonks. What he does with them doesn't make him proud, just quiets the demons for a little while. But after Travis crosses paths one night with a mysterious pale-skinned girl, he wakes weak and bloodied in his cabover camper the next morning—with no sign of a girl, no memory of the night before.
Annabelle Gaskin spies the camper parked behind her motel and offers the cowboy a few odd jobs to pay his board. Travis takes her up on the offer, if only to buy time, to lay low and heal. By day, he mends the old motel, insinuating himself into the lives of Annabelle and her ten-year-old son. By night, in the cave of his camper, he fights an unspeakable hunger. Before long, Annabelle and her boy come to realize that this strange cowboy is not what he seems.
Half a state away, a grizzled Texas Ranger is hunting Travis for his past misdeeds, but what he finds will lead him to a revelation far more monstrous. A man of the law, he'll have to decide how far into the darkness he'll go for the sake of justice.
When these lives converge on a dusty autumn night, an old evil will find new life—and new blood.
The Infinite by Nicholas Mainieri is a suspenseful, tender, and completely absorbing debut set in a perilous post-Katrina New Orleans and cartel-plagued Mexico, two teenagers discover a temporary haven in each other.
Jonah McBee has deep roots in New Orleans, but with hardly any family left, he half-heartedly is planning to enlist in the army after high school. Luz Hidalgo, an undocumented Latina and budding track star, followed her father there after Hurricane Katrina. Both have known loss. Both are struggling to imagine a new future. And when Jonah and Luz fall in love, it is intense, addictive, and real.
But everything changes when Luz discovers that she's pregnant. In a moment of panic, her father sends Luz back to Mexico so her grandmother can help raise the baby. Devastated, Jonah decides to take a road trip with his best friend when he doesn't hear from her.
Little does Jonah know, Luz is fighting for her life. Her trip has been cut short by a shocking act of violence, thrusting her into the endless cycle of bloodshed perpetrated by the cartels. So Luz does what she does best: She runs. And she goes farther and deeper than she ever imagined.
A breathtaking portrait of post-Katrina New Orleans and a riveting descent into Mexico's drug war, The Infinite is an utterly unique debut novel about the borders that divide us—and the truths that unite us.