Women in SFF: March "Read the Room" Tor Panel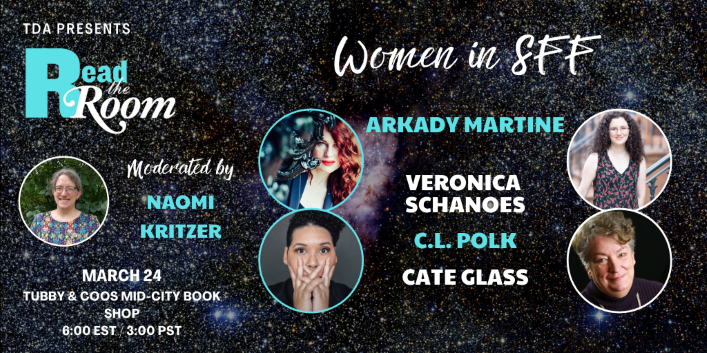 When:
03/24/2021 @ 5:00 PM – 6:00 PM
2021-03-24T17:00:00-05:00
2021-03-24T18:00:00-05:00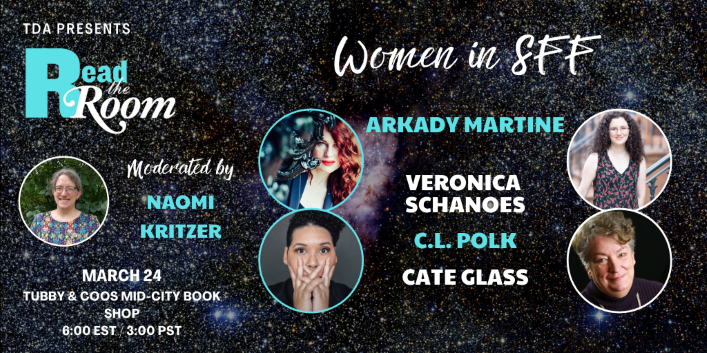 Join us on Wednesday, March 24 at 5pm CT for Tor's March "Read the Room" panel: Women in SFF, a conversation among Arkady Martine, Veronica Schanoes, C.L. Polk, and Cate Glass, moderated by Naomi Kritzer!
This event will be broadcast on Tor's Crowdcast. Watch here!
Get more info on each book and author by clicking the book links below!
Order Books below!