Tom Purdom & I Want the Stars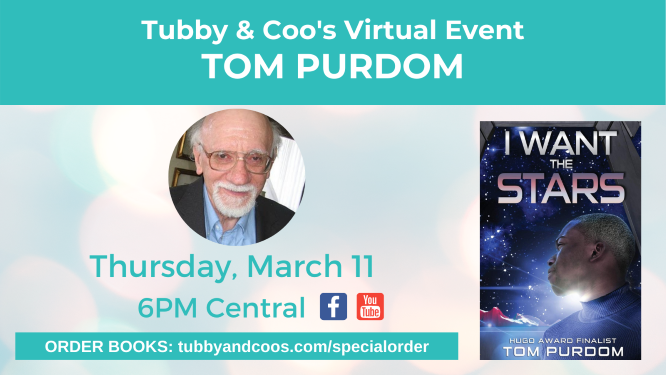 When:
03/11/2021 @ 6:00 PM – 7:00 PM
2021-03-11T18:00:00-06:00
2021-03-11T19:00:00-06:00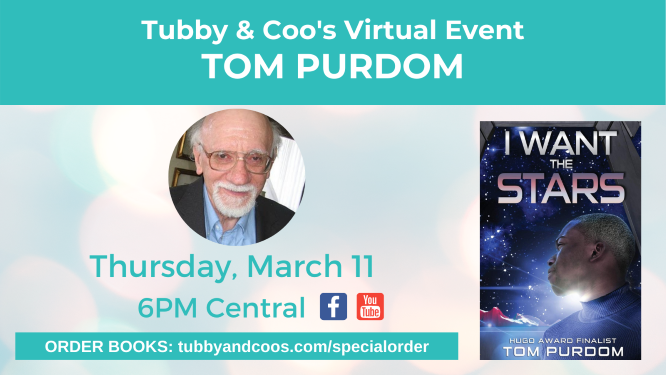 Join us on Thursday, March 11 at 6pm CT as we host acclaimed author Tom Purdom to discuss his novel I Want the Stars. This event will livestream to Facebook, YouTube, and our website homepage.
A huge hit when it was released in 1964, and one of the first science fiction novels to star a person of color, I Want the Stars is a hopeful tale of tomorrow, one that resonates today more than ever.
This new edition includes a "making of" essay, a window into the world of an SF writer in the Silver Age of the genre.
Order the book below!
ABOUT I WANT THE STARS
Fleeing a utopian Earth, searching for meaning, Jenorden and his friends take to the stars to save a helpless race from merciless telepathic aliens.
But when travelers from another galaxy appear, offering to answer any question, reveal any secret and end any conflict, are their motives sinister…
…or sincere?
ABOUT TOM PURDOM
New Haven born, Philadelphia native Tom Purdom exploded onto the science fiction scene in 1957, and he's never stopped since. His land-breaking 1964 novel, I Want the Stars, pioneered queer themes and featured one of the first person of color protagonists in science fiction. It was a bonafide hit selling some 70,000 copies.
Since then, Tom has written four novels and dozens of short science fiction, his story Fossil Games being nominated for the Hugo Award in 2000. He continues to regularly be published in the biggest magazines of the field including Asimov's and Fantasy and Science Fiction. He has also been a pillar of Pennsylvania's science fiction fan community for more than 60 years.
Order the book below!