Tubby & Coo's Publishing Update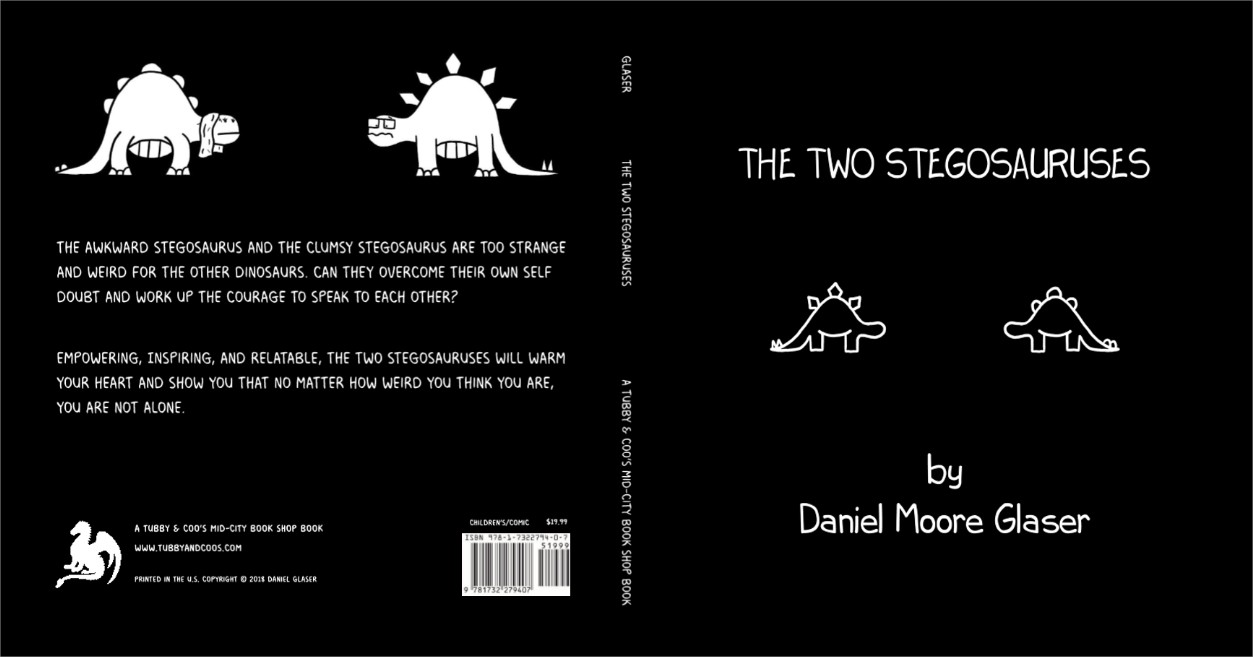 Books are still available for pre-order
All our books are still available for pre-order through Friday, May 18th, so please help us spread the word! Certain packages and exclusives are no longer available, but folks can still pre-order the books. Anyone who wishes to place orders can do so on our publishing page.
Backers: Surveys going out this weekend
We are sending out our backer surveys THIS WEEKEND! Please be on the lookout for this in your inbox. You MUST fill out this survey in order to confirm your shipping address and your order, and to make your selections if you ordered lagniappe or one of the bigger packages. 
If you are a backer and do not receive a survey by Monday, April 30th, please send us an e-mail at tubbyandcoos@gmail.com, and we'll get you taken care of.
Cover reveal for The Two Stegosauruses!
The Two Stegosauruses has a full cover! We are very excited to have the first of our three books in the very final steps before printing. Check out the cover below, and get excited.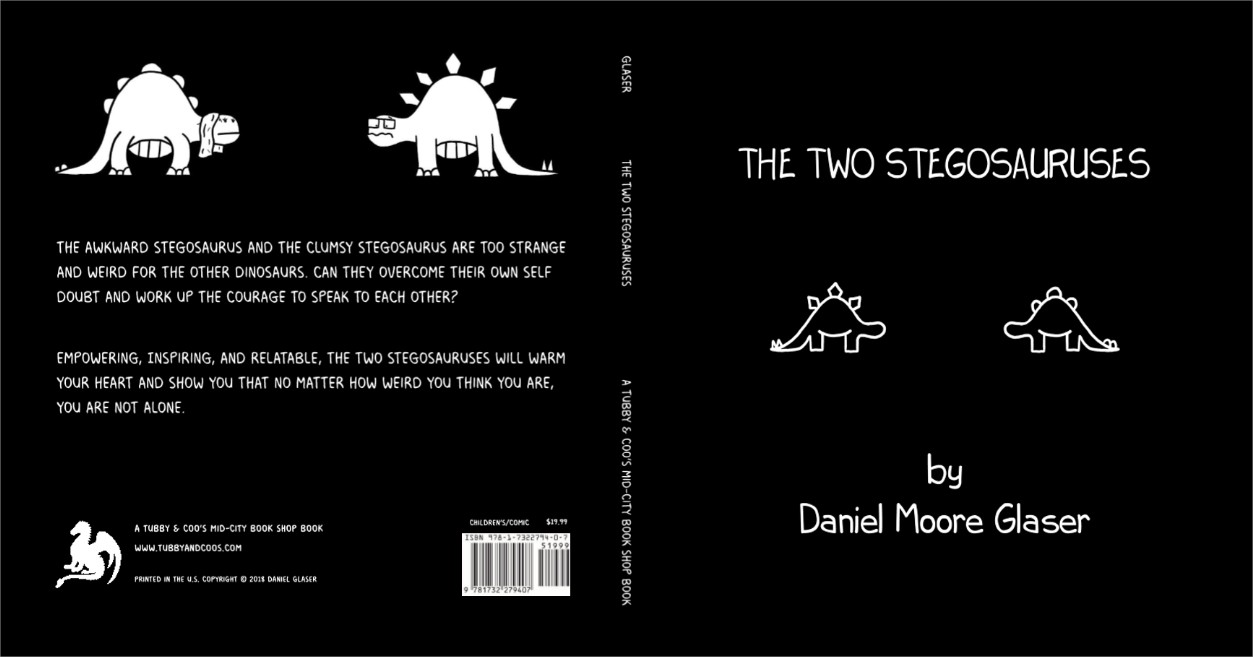 We've made a ton of progress in the last couple of weeks
Below, you'll see a graphic describing our progress with each book. A green circle means that phase is complete for that book, a yellow circle means that phase is in progress, and a red circle means we have not yet started that phase. We hope this graphic is a good, quick visual representation that is helpful for you!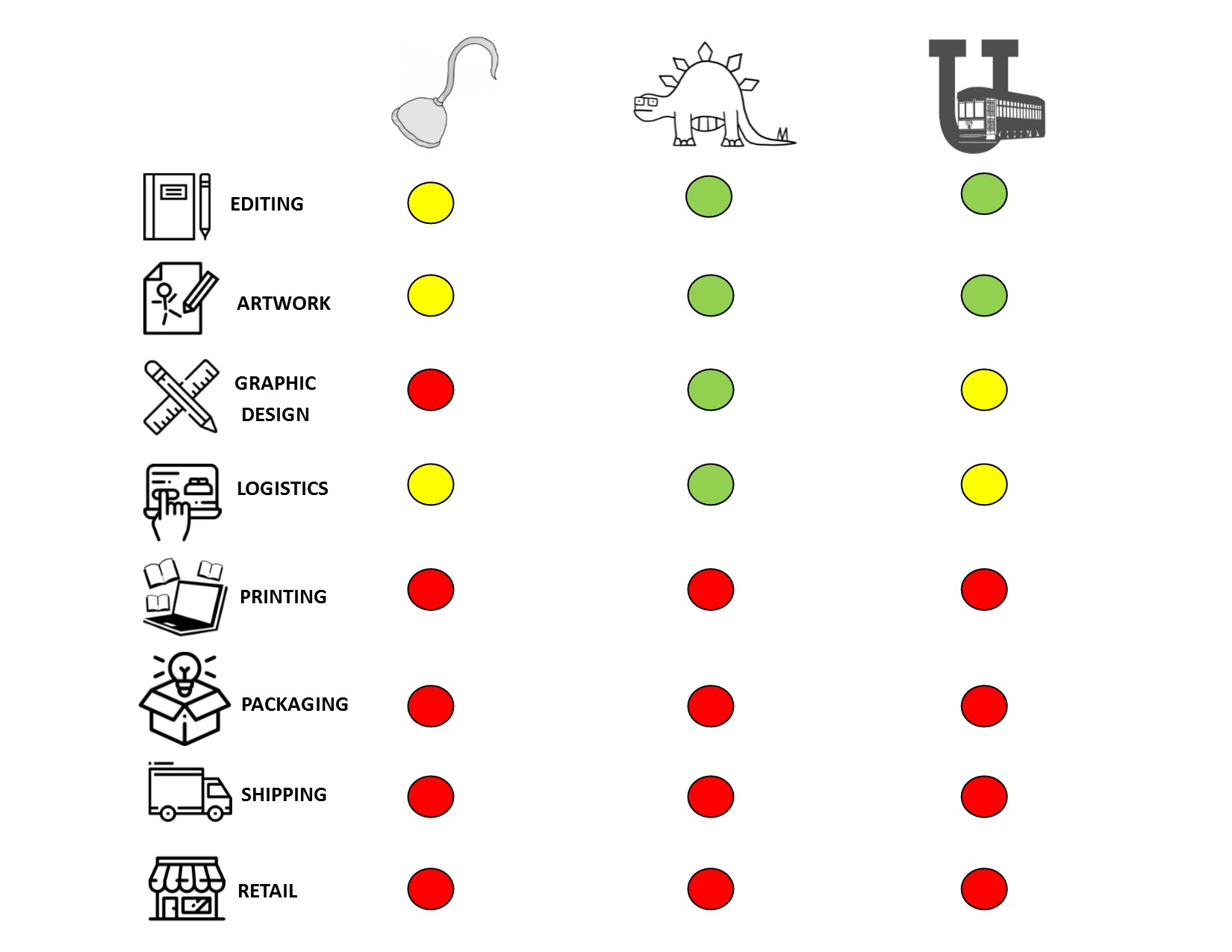 Where is all the money going?
You may be wondering where all the money we've collected from pre-orders is going. Below is a pie chart showing all the expenses of publishing these three books. As you can see, this doesn't include author or publisher compensation, because on this initial run, we aren't getting any! We honestly just wanted to publish these books and get them out into the world. Thanks for helping us do that!