Our Five Favorite Books on Writing to Kick Off NaNoWriMo

National Novel Writing Month (NaNoWriMo) is upon us, and it's our goal to provide as many resources as we can to writers throughout the month. We're starting off with our five favorite books on writing. 
Check out the list below!
On Writing by Stephen King
This is a classic you'll likely see on every list about writing books, and for good reason. Stephen King writes about his own life and offers terrific advice on subjects ranging from grammar, style, and vocabulary to dialogue and plot. This is a must-have book for any writer's shelf.
Writing the Other by Nisi Shawl & Cynthia Ward
This is our favorite writing book we've read recently. Nisi Shawl and Cynthia Ward collaborated to develop a workshop that addresses problems writers have with writing about people with different backgrounds than their own, with the aim of both increasing writers' skill and sensitivity in portraying difference in their fiction as well as allaying their anxieties about "getting it wrong." This is the manual that grew out of that workshop. It discusses basic aspects of characterization and offers elementary techniques, practical exercises, and examples for helping writers to create richer and more accurate characters with "differences."
Bird by Bird by Anne Lamott
Another classic, this book will give you the practical and honest advice you need to stay focused and get your novel written. Our particular favorite is when Lamott writes about "shitty first drafts," something every writer should learn. Lamott is witty, realistic, and at times hilarious as she offers super useful advice for writers of any level.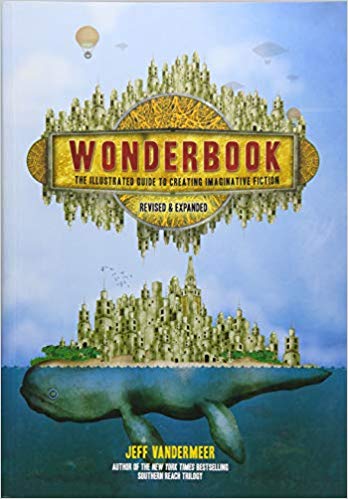 Wonderbook by Jeff Vandermeer
The fifth anniversary edition of this book was released this year, and it's one of our favorites. Vandermeer offers advice for sci-fi/fantasy authors that can be used for any type of writing. Each section covers a different topic, from plot, character, and worldbuilding to using your imagination and revision, and Vandermeer worked with many other well-known authors to offer essays and advice throughout. On top of all that, this book includes GORGEOUS illustrations. We love this one so much we require it for our writing workshops.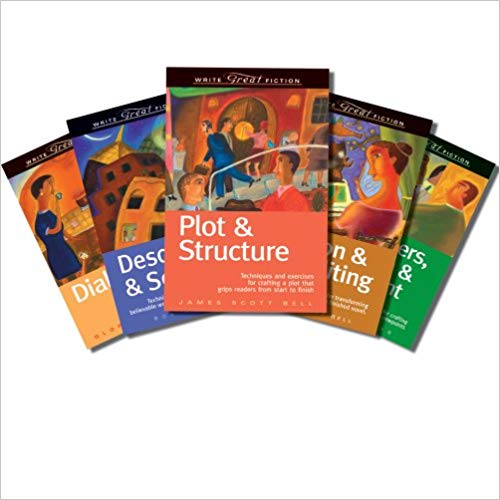 The Write Great Fiction series published by Writer's Digest
We have found this to be the most practical series of books for writers on the market. Each book covers a different aspect of writing: Dialogue, Description & Setting, Plot & Structure, Revision & Self Editing, and Characters, Emotion, & Viewpoint. The books are organized well and offer very practical, follow-along advice for writers working on each of these aspects of their novels.
---
Books mentioned here without links can be ordered via our Place a Special Order form. You can support us by ordering any of the books we mention on our blog, our podcast, or anywhere via our online store, our Place a Special Order form, or by calling the store. We will even ship directly to your home. If you like our store and our content, the best way to show us is by buying something!
For more book discussions, book lists, and to see what our book clubs are reading, join our Goodreads discussion group.