Holiday Gift Series: 10 Picture Books for Woke Kids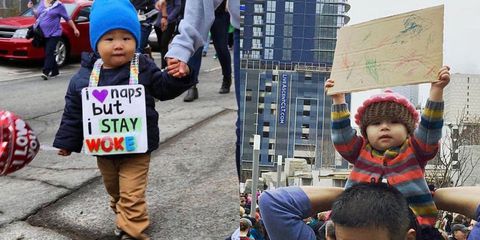 The books on this list can serve two purposes: if you're a parent looking to have tough conversations with your children, these books can help you do that; and if you're a family member looking to nudge the kids in your family in the right direction, these books can also help you do that. It's really never too early to teach children acceptance, kindness, and that they can make a difference. All of these books will help you teach the children in your life important lessons.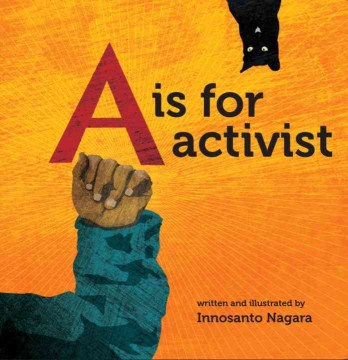 A is for Activist by Innosanto Nagara
Introduces the letters of the alphabet with terms related to social justice, environmental justice, civil rights, LGBTQ rights, and other causes activists support. The alliteration, rhyming, and vibrant illustrations make the book exciting for children, while the issues it brings up resonate with their parents' values of community, equality, and justice. This engaging little book carries huge messages as it inspires hope for the future and calls children to action while teaching them a love for books.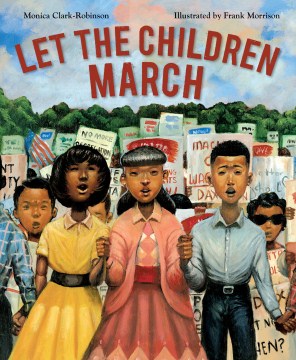 Let the Children March by Monica Clark-Robinson
Told from a child's point of view, this moving historical picture book focuses on a monumental moment in the civil rights movement: the Children's Crusade of 1963. Thousands of Black children and teens marched through the streets of Birmingham, Alabama to end segregation and to inspire change and hope for the future. Written by debut author Monica Clark-Robinson and illustrated by Coretta Scott King Honor-winning artist Frank Morrison.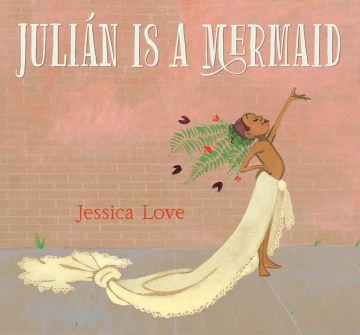 Julian is a Mermaid by Jessica Love
Glimpsing a trio of women dressed up in fabulous mermaid costumes while riding the subway home with his abuela, little Julián resolves to make a fancy mermaid costume and headdress for himself and wonders what his abuela will think of the mess he makes, and more importantly, how his costume will reflect how he sees himself. 
A Day in the Life of Marlon Bundo by Jill Twiss and Marlon Bundo
When Vice President Mike Pence's pet rabbit Marlon Bundo and another male bunny fall in love and decide to get married, they encounter opposition from a rule-making stink bug until their animal friends, who embrace individuality, decide to vote on the issue. With its message of tolerance and advocacy, this charming children's book explores issues of same sex marriage and democracy. Sweet, funny, and beautifully illustrated, this book is dedicated to every bunny who has ever felt different.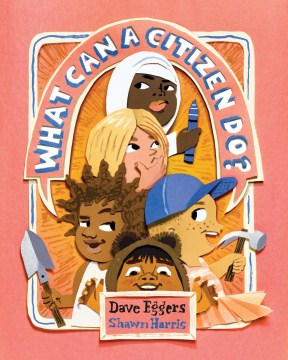 What Can a Citizen Do? by Dave Eggers
Rhyming text explores citizenship, showing readers how seemingly unrelated actions – such as planting a tree or joining a cause – can create a community. This book is the latest collaboration from the acclaimed duo behind the bestselling Her Right Foot: Dave Eggers and Shawn Harris. This is a book for today's youngest readers about what it means to be a citizen.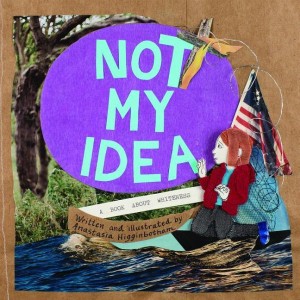 Not My Idea by Anastasia Higginbotham (only available in-store)
A picture book that invites white children and parents to become curious about racism, accept that it's real, and cultivate justice. Higginbotham is a master at breaking down complicated concepts for children, and she really delivers here on simply explaining whiteness and white supremacy and what white people can do to combat it. She includes activities and actions at the end as well. The perfect book to discuss white supremacy with small children.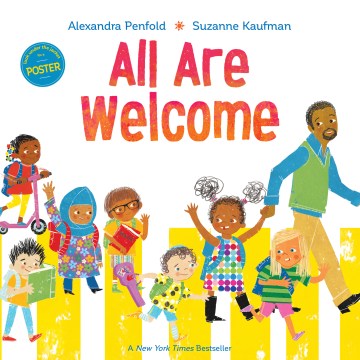 All Are Welcome by Alexandra Penfold
Follow a group of children through a day in their school where everyone is welcomed with open arms. A school where kids in patkas, hijabs, and yarmulkes play side-by-side with friends in baseball caps. A school where students grow and learn from each other's traditions, and the whole community gathers to celebrate the Lunar New Year. 
All Are Welcome lets young children know that no matter what, they have a place, they have a space, they are welcome in their school.
Amelia to Zora by Cynthia Chin-Lee
From writers to scientists, sports figures to politicians, this diverse collection highlights women who changed the world. Celebrating twenty-six unique voices, visions, and victories, Amelia to Zora introduces children to the scope of both the struggles and the achievements of women historically and globally. Beautiful and intricate collages bring these women's stories and message to life in this collection that will bring young readers inspiration in each turn of the page.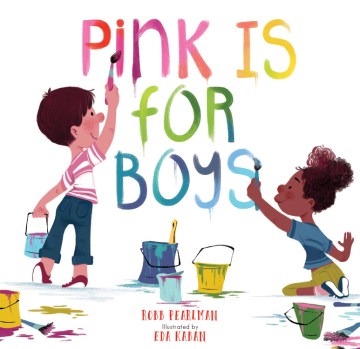 Pink is for Boys by Robb Pearlman
Reframes blue-and-pink gender stereotypes in an uplifting celebration of how colors are for everyone, depicting a multicultural group of relatable characters who engage in favorite activities, from racing cars and playing baseball to dressing up and dancing, just because they enjoy them. An empowering and educational picture book that proves colors are for everyone, regardless of gender.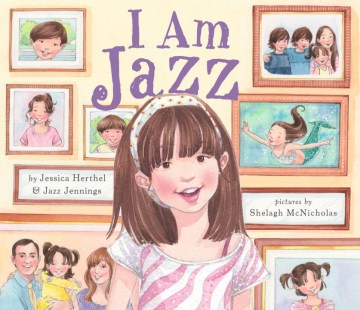 I Am Jazz by Jessica Herthel and Jazz Jennings
Based on the young co-author's real-life experiences, the story of a transgender child traces her early awareness that she is a girl in spite of male anatomy and the acceptance she finds through a wise doctor who explains her natural transgender status. Jazz tells the story in a simple, clear way that will be appreciated by picture book readers, their parents, and teachers.
---
You can support us by ordering any of the books we mention on our blog, our podcast, or anywhere via our online store, our Place a Special Order form, or by calling the store. We will even ship directly to your home. If you like our store and our content, the best way to show us is by buying something!