COVID-19: May Update & New Services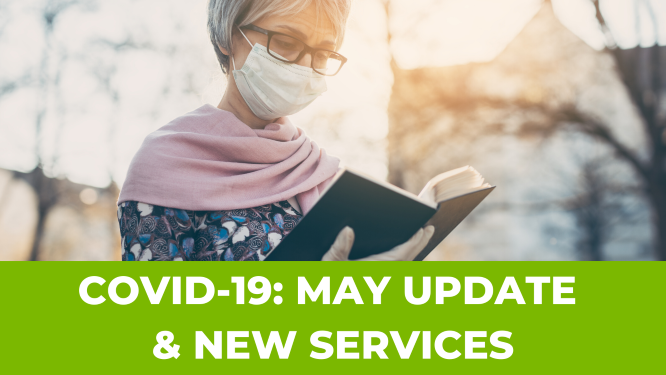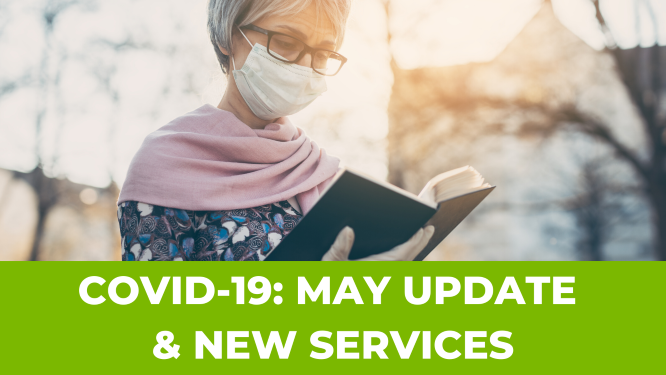 Although we are still closed for browsing inside the store, we are definitely still operating thanks to all of your tremendous support over the last month. We very much appreciate all of our customers and community coming together to make sure we're still here on the other side of this.

We want you to know that we take the health of our customers and ourselves very seriously. In order to continue to encourage social distancing as we navigate this pandemic, we will remain virtual with store events and shopping until further notice. We are, however, re-implementing porch pickup, adding regular hours that we'll be at the store, and offering some new services beginning next week. We hope this makes it easier for customers to shop with us without human contact. Keep reading for more information on these new services. 

Like many other businesses, we have felt the impact of COVID-19. We are also too small of an operation to qualify for any of the federal grant money (or any other grants we've found), so in addition to feeling the effects of this pandemic, we are not able to get any relief. We would love your continued support so we can keep going! There are many ways to support us, including some new things we've implemented, so keep reading to find out the best ways you can help us during these uncertain times.
BEGINNING MONDAY, MAY 4, 2020, TUBBY & COO'S IS IMPLEMENTING THE FOLLOWING
We are instituting reduced, but regular, store hours. Our new hours will be Monday – Saturday, 10AM – 3PM. Here's what customers can do during these hours:
Call us to place orders and get recommendations
Expect answers to e-mails and social media messages
Pick up orders from our porch
Expect shipments to go out
You can of course place orders 24/7 on our Bookshop site to have shipped directly to you. 
Official Porch Pickup, Local Delivery, and Shipping Policies
Porch pickup will be available for free during regular store hours.
Local delivery will be available for purchases of $40 or more to the New Orleans, Metairie, and Kenner areas ONLY, not including the Westbank or New Orleans East. Local deliveries will be made after regular store hours Monday through Friday.
Unfortunately, we are no longer able to offer free shipping. The amount of shipping charged will depend on the order being placed. The minimum shipping charge is $5.25.
Virtual Browsing Appointments
Customers can now e-mail us to schedule a time to virtually browse the store during our regular store hours. We will do a Google Hangouts session with you, walk around the store to show you what's there, and give personalized recommendations. This is perfect if you need to give a gift and aren't sure what to get!
Browse Our In-Store Inventory Online
On May 4, we'll be launching a website where you can browse our in-store inventory online! Aren't sure whether we have something you're looking for? You'll be able to check! You'll also be able to place direct orders for porch pickup and local delivery on this website. Keep an eye out on our website home page and our social media for the launch.
Starting May 4, we're also launching an area of our website where you can order well curated mystery boxes! We'll be curating boxes in different categories, such as children's books, YA, sci-fi, fantasy, and even a box that's just merchandise. We've also been working with local authors to curate some excellent mystery boxes for us! Pick a category, fill out a form, choose a budget, and give us some guiding ideas, and we'll send you a box of books. Keep an eye out on our website home page and our social media for the launch.
We've missed the community of our game nights, so we've decided to start them back up virtually! Game nights will be held via Zoom on Saturdays from 7-9PM. We will hold game nights on the following schedule:
First Saturday of the month: Hidden Identity game night

What to expect: Games such as One Night Werewolf, Codenames, Secret Hitler, Spyfall, Love Letter, Resistance: Avalon, and Two Rooms & a Boom

Second Saturday of the month: General game night

What to expect: Games such as Pictionary, Celebrity, Cards Against Humanity, Scattergories, roll and write games, and any regular board game we think might work over Zoom, like Betrayal at House on the Hill, Pandemic, Medium, Just One, Deep Sea Adventure, Camel Up, Mysterium, and more

Third Saturday of the month: Jackbox game night

What to expect: Jackbox games like Quiplash, Role Models, Trivia Murder Party, and more

Fourth Saturday of the month: Trivia night

What to expect: Just like regular bar trivia, but with a nerdy twist!
If you're interested in joining our game nights, please join the New Orleans Board Gaming Facebook group to receive the Zoom information and links.
Thank you all for your understanding and outpouring of support as we adapt to protect our community and to the new business landscape. We're doing our best to survive while social distancing. Please consider leaving us a tip, purchasing a gift card, or placing an order to help us out!

Candice Huber, Owner