Indie Bookstore Day 2017 Events & Fun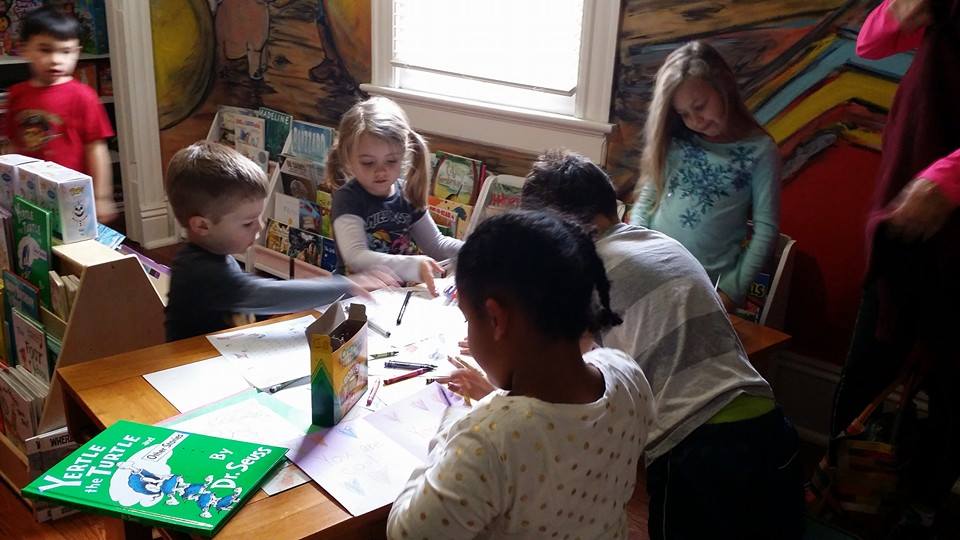 It's time to celebrate your favorite local indies! 2017 Bookstore Day marks its third year of celebrating independent bookstores nationwide, with literary parties around the country. While IBD is being celebrated on April 29th in most locales, in New Orleans, it is being celebrated on May 13th so as not to conflict with Jazz Fest. Local book lovers should mark their calendars now for this special day of literary celebrations.
Tubby & Coo's will offer exclusive day-of merchandise created especially for Independent Bookstore Day by major publishers and authors, including a color-your-own poster inspired and SIGNED by Jenny Lawson, literary condoms, a Welcome to Night Vale vinyl record, and more! Since its inception in 2014, more than 120 authors have demonstrated their support for independent bookstores by donating work for Bookstore Day.
We'll also be teaming up with the other local indies: Octavia Books, Maple Street Book Shops, & Garden District Book Shop for an epic scavenger hunt! Visit all four bookstores and be entered to win $100 in gift cards to all the stores!
EVENTS & FUN
Try Our Escape Room!
In teams of maximum 4 people, try your best to escape our Escape Room! We'll be running the room throughout the day and keeping track of times, and at the end of the day, the team with the fastest time for that escape room will win a prize! We will have escape rooms available for both adults and kids, so bring the whole family!
Scavenger Hunt
Join our scavenger hunt in partnership with Octavia Books, Garden District Book Shop, and Maple Street Book Shop! Visit all four stores and complete the scavenger hunt, and you could win $100 in gift certificates to all four bookstores!
"Behind the Books" Sessions (11A-12P & 4P-5P)
Ever wonder what a bookstore looks like behind the scenes? Join us as we discuss how we curate our selections of books and board games, how we go about ordering books, and our secrets to recommending books. We also want YOUR feedback on what we're doing right (and not so right), what you'd like to see more of at the store, and how we can be the best bookstore there is!
Celebrate Indie Authors Too!
Throughout the day, we'll be celebrating local self published and independently published authors. Stay tuned for who will be joining us!
All Day Open Mic
All day, we will have an open mic area for anyone who wants to read their favorite poems and stories. Feel free to read from original work as well.
Coloring Area
We'll have a coloring area set up in our kids room all day. Bring the kiddos and color and draw!
Customer Book Reviews & What Are You Reading Wall
At any time, ask an employee for a sticky note, write a brief book review, and stick it to any book! We'll also have a "What Are You Reading" wall set up for you to write your favorite books and show the world what you're reading!
Giveaways, Giveaways, Giveaways!
Spend at least $25, and get cool stuff! We're giving away tote bags, mini NOLA journals, free books, buttons, board game promos, an exclusive hardcover short story by Rainbow Rowell, and more!
Blind Date with a Book for Charity
Take a blind date with a book, and all proceeds will be donated to local non-profit organizations.
Hardcover Book Fire Sale
We'll be offering a 20% discount on all hardcover books all day.
FREE Audiobook!
ON MAY 13TH ONLY, click here to get your free audiobook from Libro.fm, our audiobooks partner. The audiobook is The Women in the Castle by Jessica Shatuck, provided by HarperCollins. The audiobook is regularly $27.99, but on May 13th, you can get it for FREE!
On May 13th ONLY, click here and enter the promo code IBD13 (all uppercase) when checking out.