Independent Bookstore Day 2018 Events & Fun

It's time to celebrate your favorite local indies! 2018 Independent Bookstore Day marks its fourth year of celebrating independent bookstores nationwide, with literary parties around the country. While IBD is being celebrated on April 28th in most locales, in New Orleans, it is being celebrated on May 12th so as not to conflict with Jazz Fest. Local book lovers should mark their calendars now for this special day of literary celebrations.
Tubby & Coo's will offer exclusive day-of merchandise created especially for Independent Bookstore Day by major publishers and authors. Since its inception in 2014, more than 120 authors have demonstrated their support for independent bookstores by donating work for Independent Bookstore Day.
We'll also be teaming up with the other local indies: Octavia Books and Garden District Book Shop for an epic scavenger hunt! Visit all bookstores and be entered to win our raffle!
Events & Fun
Scavenger Hunt
Join our scavenger hunt in partnership with Octavia Books, Garden District Book Shop, and Blue Cypress Books. Visit all three stores and complete the scavenger hunt, and you could win our raffle!
Coloring Area
We'll have a coloring area set up in our kids room all day. Bring the kiddos and color and draw!
Customer Book Reviews 
At any time, ask an employee for a sticky note, write a brief book review, and stick it to any book! 
Giveaways, Giveaways, Giveaways!
Spend at least $25, and get cool stuff! We're giving away tote bags, free books, buttons, board game promos, a special item in celebration of the 20th anniversary of Harry Potter, and more!
Hardcover Book Fire Sale
We'll be offering a 20% discount on all hardcover books all day.
Panels & Discussions on Reading and Writing
We will host panels and discussions throughout the day. Stay tuned as we add to the schedule!
1-2PM: Worldbuilding Without Harm
When you're building worlds in SF/F, you must think about power structures and dynamics, races, cultures, hierarchies, access and control to resources, and societal roles, among other things. So how do you go about building your fictional world without causing harm to real-life groups of people? We will discuss with author Eva Vanrell.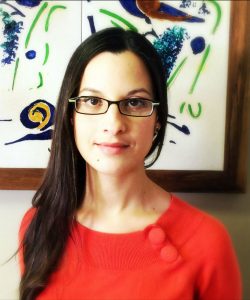 Author. Attorney. New Orleanian. Lover of Cherry Ring Pops. Confirmed Japanophile. Dreamer. Sometimes obsessive. Blunt to a fault. Wishful Thinker. Tea and Anime Compulsive. Diehard. In 2011, Eva Vanrell took a blind leap of faith to pursue what she loved most. The result of that journey is the novel The Butterfly Crest. Eva lives in NOLA with her husband, two cats, and a Japanese maple.
3-4PM: Representation Matters: Writing Inclusive Fiction
Why does representation in fiction matter? Through fiction, we get to know other people. We experience their adventures and misfortunes, see the world from their perspective. We explore their feelings, conflicts, fears, and motivations. We learn what it means to be them. We empathize with them. Fiction doesn't exist in a cultural vacuum. It's a reflection of the society we live in, and it has real-life consequences. We will discuss representation in fiction with authors Maurice Ruffin and Christopher Romaguera.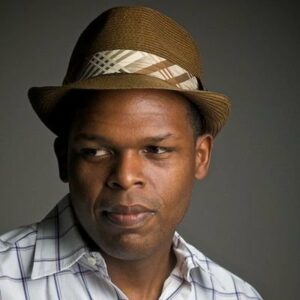 Maurice Carlos Ruffin's work has appeared in Unfathomable City: a New Orleans Atlas, AGNI, Kenyon Review, Callaloo, Massachusetts Review, the Bitter Southerner, LitHub, Pacific Standard, and the LA Times. He is the winner of the Iowa Review Fiction Award, the So to Speak Journal Short Story Award, and the William Faulkner Competition for Novel in Progress. Maurice's first novel, We Cast A Shadow, will be published by Random House in 2019.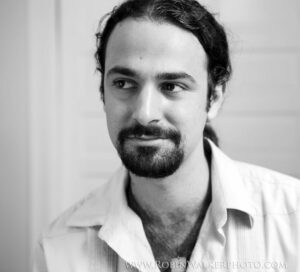 Christopher Romaguera, a Miami native, has been writing fiction and poetry in New Orleans since 2011. He has reported for NOLA Defender, The Daily Beast, and Curbed, among others. Christopher is the new co-editor of Antenna's Room 220 blog, an online space that he plans to repopulate with un-heard voices and languages that live outside of the mainstream. 
5-6PM: The Ethics of Storytelling
Fiction and media are influential in powerful ways. More people read fiction than read the news. How stories are told, who tells them, when they're told, how many stories are told – all these things factor into readers' worldviews. What is the writer's ethical responsibility to society? Whose fault is it if your work has a bad influence? Can this responsibility be overlooked for the sake of entertainment? And how do you know if a story is yours to write? We will discuss with Jose Cotto and Michael "Quess" Moore.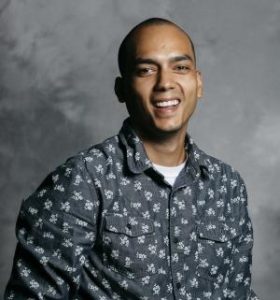 Jose Cotto was born and raised in Great Brook Valley, a housing project in Worcester, Massachusetts. After graduating from the University of Massachusetts Amherst with a Fine Arts degree in Architecture, he moved to New Orleans in 2012 and completed his Master of Architecture degree at Tulane University in 2014. Jose currently serves as the Associate Director of Place + Design Education at the Arts Council New Orleans, where he has worked since 2015. In his spare time, Jose can often be found with a camera or working on freelance graphic design projects.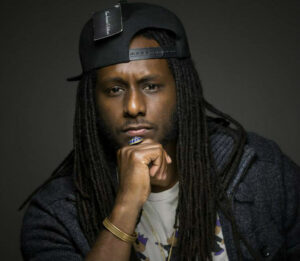 Michael "Quess?" Moore is a poet, educator, and actor in that order. His writing and work with youth led him to the classroom where he recently spent four years as an English teacher. He is a founding member of Team SNO (Slam New Orleans), New Orleans' first slam poetry team since Hurricane Katrina. He is also a founder of the Take 'Em Down NOLA movement, which is responsible for the removal of local confederate monuments.