Tubby & Coo's Favorite Books of 2018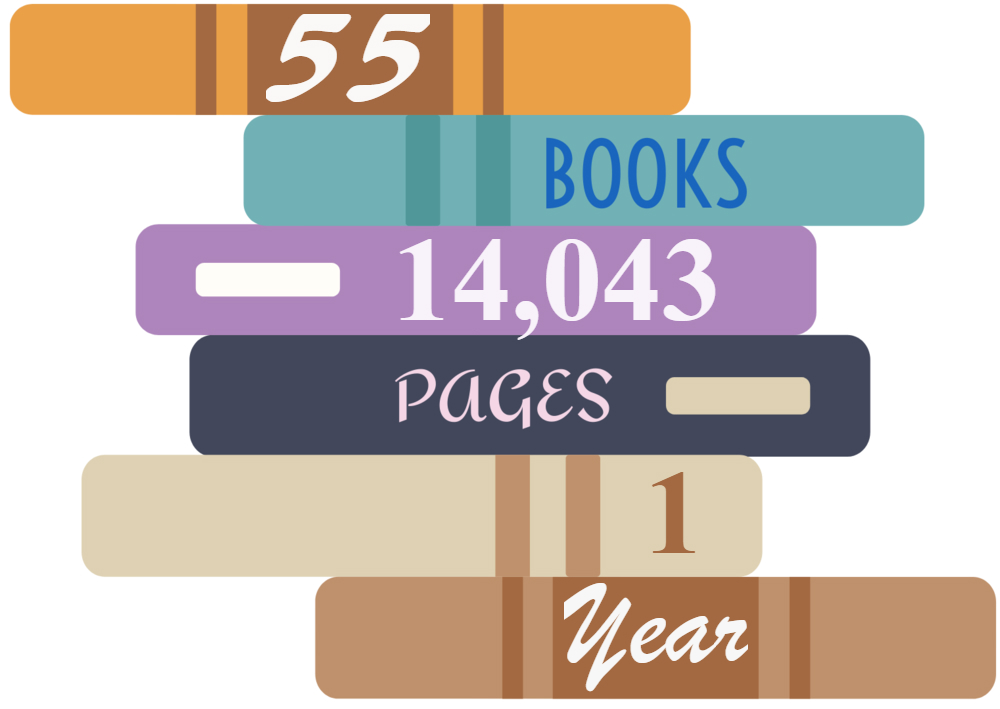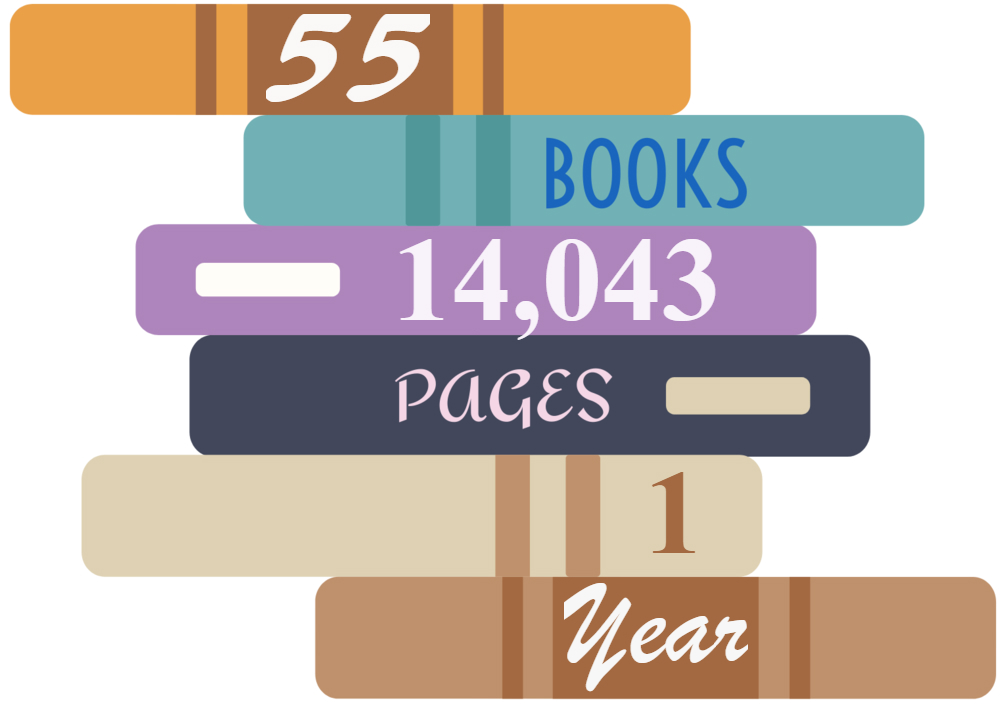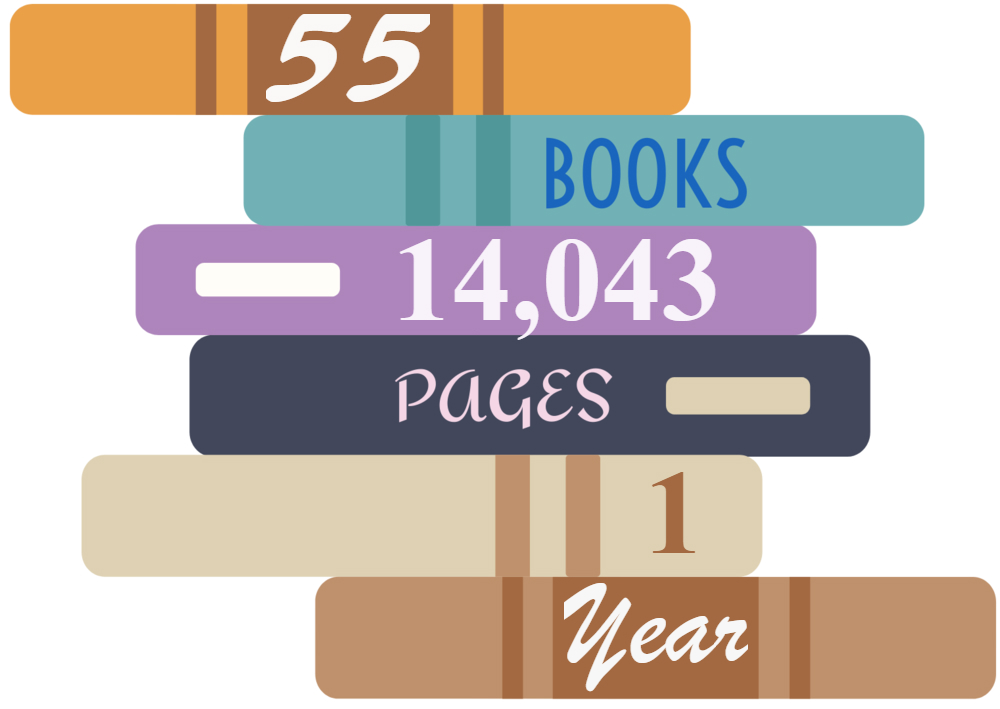 This year so far, I have read 55 books, for a total of 14,043 pages, which breaks down to about 40 pages per day (and the year's not over yet!). These books were not necessarily released this year (although many were), but I did read all these books in 2018. I've read some fantastic books, a lot of which didn't make this list. Here are the best of the best.
---
Best Fan Service
This is a category for the books I felt did the best job recreating worlds we all know and love.
The Best: Hocus Pocus & the All-New Sequel by A.W. Jantha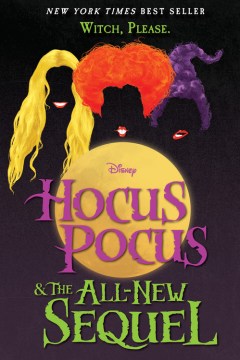 This book is WAY better than it has any right to be. The first part of the book (about 1/3) is a novelization of the original Hocus Pocus movie from the 90s, and it is spot on. The second part of the book is a sequel to the original movie that follows Max and Allison's daughter, Poppy, in a new Sanderson sister adventure. What you quickly learn is this: You can never really kill a witch.
I will die on the hill that says Hocus Pocus is a standout feminist film that was ahead of its time, and the sequel does it justice. The new characters are two badass teenage girls who have a crush on each other and a super nerdy boy who defies toxic masculinity. And then, of course, we have the Sanderson sisters, along with a host of new characters and some old favorites (Dani! <3). The end of the book also leaves an open storyline for more books to come, and I. AM. HERE. FOR. IT. If you're a fan of Hocus Pocus, this is a MUST READ.
Honorable Mention: Leia, Princess of Alderaan by Claudia Gray
This is the story of how Leia came to the rebellion, including how she met Amilyn Holdo, and to see her as a teenager was wonderful. The book is adventurous and has familiar characters, but it's also a quintessential YA book. Claudia Gray nails the Star Wars universe, and if you have ever been curious about how Leia got involved with the rebellion, this is the book for you. I actually read this book for WRBH Reading Radio's Best Seller Fiction program, which you can hear on 88.3FM Monday through Friday from 9-10AM and again from 10-11PM if you're interested in hearing me read.
---
Most Heartwarming
This is a category for the books that made me feel warm and fuzzy. You know, those books you read that feel like a hug?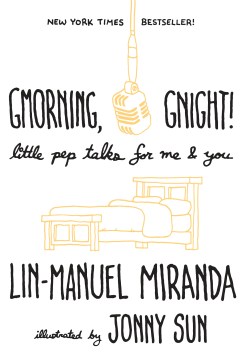 The Best: GMorning, GNight: Little Pep Talks for Me & You by Lin-Manuel Miranda
Culled from Miranda's "gmorning, gnight" tweets, this little book of affirmations with illustrations by Jonny Sun is the perfect way to start and end your day. It reminded me a lot of the Shel Silverstein books I read as a kid, and after reading each affirmation, I felt a little warmer inside. It's the perfect gift book for any occasion.
Honorable Mention: Herding Cats by Sarah Andersen
I adore Sarah's Scribbles web comics, and this collection hit me right in the feels. As an introvert who loves cats and books and prefers not to leave my house, these short comics made me feel a little less alone.
---
Best Graphic Novel for Kids
The Best: Deadendia by Hamish Steele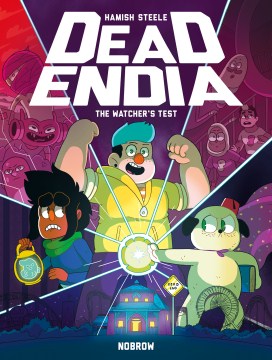 Deadendia is a story about two best friends who work at a theme park haunted house and fight demonic forces and time traveling wizards.
I absolutely loved this graphic novel. The artwork is super cute, the storyline is rich, and it felt like watching a cartoon. It also has terrific representation, plus ghosts, demons, and supernatural things happening in a haunted house that serves as a portal to hell. Fans of Gravity Falls will love this comic!
Honorable Mention: The Prince and the Dressmaker by Jen Wang
This was a cute, uplifting story with great representation of gender non-conformity, which we don't get much. The story was very saccharin, but the artwork is absolutely phenomenal. I think this story is great for kids and maybe middle graders to learn about gender non-conforming people. This was also our Novel Ideas book of the month in August (episode #83) so check that out for more thoughts!
---
Best Graphic Novel
The Best: It's a tie between Monstress by Marjorie Liu and Bitch Planet by Kelly Sue DeConnick.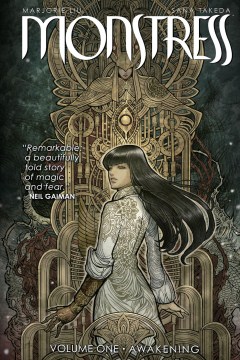 Monstress is written by Marjorie Liu and gorgeously illustrated by Sana Takeda, and it's about humans, "others," the monsters inside us all, and hope. The artwork is superb, and the characters and plotlines are rich. A gritty and violent dark fantasy, this comic also has themes of revolution and chosen family.
A story full of strong women, fierce magical cats, and engaging plotlines, this is one of my favorite comics. Pro Tip: It's MUCH better on a binge read than it was issue-by-issue.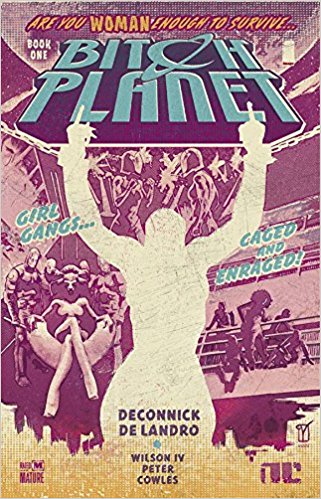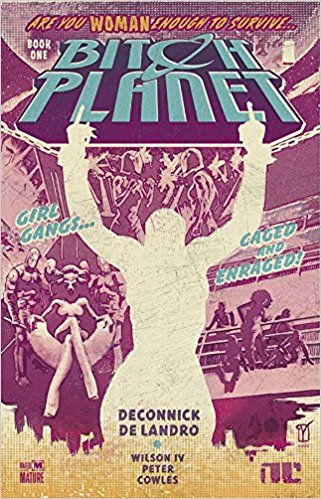 Bitch Planet is disappointingly only two volumes, but it's absolutely worth the hour it will take you to read both. In the near future, women's failure to comply with their patriarchal overlords results in imprisonment on another planet. This tongue-in-cheek comic really has something to say about white male supremacy, and it does so in a genius way and with a phenomenal cast of women. Plus, there are GREAT ads at the end of every issue that are an absurd take on the old ads of the 60s and 70s that targeted women. 
Honorable Mentions: Paper Girls by Brian K. Vaughan and Heavy Vinyl by Carly Usdin.
Paper Girls is perfect for fans of Stranger Things. It's about four paper girls who ride around on bikes, time travel, and get caught in the middle of alien fights. And Heavy Vinyl is perfect for fans of 90s cult classic film Empire Records. This one features young women working in a record store that is also a front for a teen girl vigilante fight club.
---
Best Short Story Collection
The Best: How Long 'Til Black Future Month by N.K. Jemisin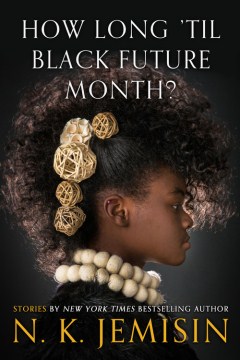 N.K. Jemisin does not disappoint in her first short story collection. The collection features 22 stories (yes, TWENTY TWO!), and all have themes of rebellion, resistance, and resilience. Whether writing about chefs, or witches, or cities, or dragons, or computer code, or aliens, Jemisin's writing is simply stunning. She explores themes of fighting versus walking away in pretty much every story, along with resilience. I could truly name every story in this collection as a favorite, as each had something that stuck with me after I read it.
N.K. Jemisin is not just one of the best writers of modern times; she is truly one of the best of ALL time. One you get a hold of this collection, you will not be able to let go.
Honorable Mention: six months, three days, five others by Charlie Jane Anders
This was the first book I read in 2018. Anders always does more with her stories than meets the eye, and this collection of six stories presents life lessons on love, death, family, wishing, and friendship. The collection includes the 2012 Hugo award-winning Best Novelette, "Six Months, Three Days." Plus, I finally got to see what happened to Patricia's cat (from All the Birds in the Sky)! This was our February book of the month for our Novel Ideas podcast (episode #78), and I also wrote a full review for our blog, so for more about what I thought, check those out!
---
Best Young Adult Book
The Best: Children of Blood and Bone by Tomi Adeyemi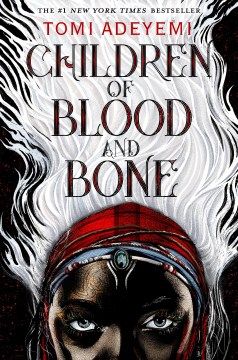 This was also the Goodreads Choice Award for 2018 for the YA category. Harry Potter meets Black Panther in this phenomenal West African inspired novel about a teenage girl named Zélie who goes on a journey to bring magic back to her world. This is the first book in a planned trilogy.
Adeyemi's worldbuilding draws the reader in almost immediately, populating your brain with huge panthenaires, beautiful clothing, and rich scents, touching on every sense. She expertly weaves deft storytelling with Nigerian cultural history and larger themes like the violation of bodies, state-sponsored killing, community building, identity struggles, allyship, friendship, bondage and slavery, and gender roles. 
I was enraptured from the start. With a debut novel like this, Adeyemi is bound to take the YA fantasy world by storm. I wrote a lengthy full review of this book for our blog, so check that out for more of my thoughts. Book two, Children of Virtue and Vengeance, comes out in March 2019.
Honorable Mention: Dread Nation by Justina Ireland
Zombies rise during the Civil War, and now the world must live with them during Reconstruction. The Negro and Native Reeducaton Act require Black and Native children to attend combat schools to learn to kill zombies, or "shamblers" as they're called in the book. Jane McKeene, who is a student at Miss Preston's School of Combat, is studying to be an Attendant, getting trained both in combat and in etiquette so she can protect and serve the rich and powerful white folks. Soon, well-to-do families start to go missing, and Jane finds herself in the middle of a political fight.
The dead are the gruesome backdrop of this story that examines racism and societal structures through the lens of the zombie apocalypse. Part mystery, part action, and part scathing social commentary, this is so much more than just a zombie novel. Plus, it features a bi-sexual Black woman and an aromantic, asexual Black woman as its main characters.
If you like zombies, especially The Walking Dead style that examines human nature via the zombie apocalypse, you'll love this book. Even if you aren't a fan of the zombie genre, this book has a whole lot more to offer than blood and gore (although there's a fair amount of that too).
---
Best Horror Book
The Best: We Sold Our Souls by Grady Hendrix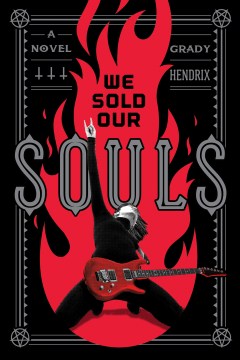 This was a fun Fall/Halloween read about a washed up band from the 90s whose lead singer sells the souls of his bandmates for fame and fortune. When one of the old bandmates, Kris Pulaski, gets caught up in a web of conspiracy, it's up to her, her guitar, and an old lost album to save the day.
It's a fun read. Kris is a good character with depth and badassery. You care a lot about what happens to her, and boy does a lot happen. This book gets deep into conspiracies and big brother watching and makes you paranoid about things like UPS and mobs of people with phones.
I got pretty much exactly what I wanted from this book – an easy read, thrills and chills, a mild sense of paranoia, and entertainment. I interviewed Grady about this book in episode #84 of Novel Ideas.
Honorable Mention: Meddling Kids by Edgar Cantero
I read this book because someone told me it was Scooby Doo meets Cthulhu, and that's exactly what it delivered. It follows the surviving members of a summer teen detective club and their dog as they reunite to try to solve a cold case from their last summer together that left them all as broken adults and that sent the wrong man to prison. It was humorous and pulpy and called back to the 90s and Scooby Doo in entertaining ways. This book won't blow your mind, but it's a good option for a summer beach read if you like Cthulhu, Scooby Doo, and humor-horror.
---
Best Fantasy Book
The Best: Trail of Lightning by Rebecca Roanhorse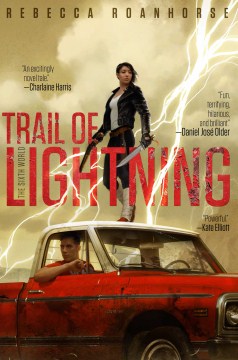 This book features an entirely indigenous cast and follows monster hunter Maggie Hoskie as she teams up with an unconventional medicine man for a post-apocalyptic adventure of gods, tricksters, witches, magic, and Navajo pride.
The character of Maggie is strong physically, yet suffers trauma from a previous relationship that shadows her every action (and the plot of the book). I was particularly impressed with how accurately Roanhorse portrays abusive relationships and one's reactions to abuse. 
The secondary cast is strong as well, and I felt for them as much as I did for Maggie. And of course, there's tons of action and adventure and monster killing a la some of my favorite fun TV shows, Supernatural and Buffy the Vampire Slayer. This was our Novel Ideas book of the month for episode #82, so check that out for more of my thoughts. Book two, Storm of Locusts, comes out in April 2019.
Oldie But Goodie: The Killing Moon by N.K. Jemisin
I read this book for the first time this year, and it's phenomenal. The magic system of dreamblood was innovative and interesting, and the plot was adequate, but what really kept me reading was the characters. They were so real, and I felt for them so much. Also, this book wraps up very neatly, with no loose ends, so you can read it as a standalone, although you will want to stay in this world as long as possible. Buy the duology, you won't regret it.
---
Best Science Fiction Book
The Best: Blackfish City by Sam J. Miller
This book gave me everything I want from a book: a cast of engaging and diverse point of view characters, an intriguing plot, incredible worldbuilding, and beautiful prose. Plus, AN ORCAMANCER AND A POLAR BEAR. What more could you want?
This book excited me right away with how prominent it made queer characters. The first point of view character you meet is a gay man, and soon after, a nonbinary point of view character emerges. More queer characters come to light as the book goes on. Miller also does an amazing job of worldbuilding. The structure of the city parallels real-life power structures, and the story's central focus is on those at the bottom of this hierarchy. 
I'm sure I could dig deep to find some criticism, but I enjoyed this book so much that I just don't want to.
Honorable Mention: The Power by Naomi Alderman
In this popular book by Naomi Alderman, women everywhere suddenly get the ability to conduct electricity (like electric eels). It imagines what the world would be like if current power structures were obliterated, and it's not exactly what you think. It will challenge how you view gender, and it drives home that things aren't black and white – they're much more complicated than that. The Power is well written with good characters and a plot that kept me reading. I liked it for the same reason some people didn't – it doesn't always paint women in a positive light.
Oldie But Goodie: The Xenogenesis series and Fledgling by Octavia Butler
I read the Xenogenesis trilogy (published as Lilith's Brood) and Fledging by Octavia Butler for the first time this year, and these books are mind blowingly amazing. The Xenogenesis series' themes, structure, and exploration of what it truly means to be human are Butler at her best. And only Octavia Butler can use a vampire story (Fledgling) to approach race, family, bigotry, and free will. Her character building of the Ina (her vampire species) is truly amazing. Plus, it has a page-turning plot with tons of action and a compelling central mystery. Trigger Warning: The main character is a 50-year-old vampire who dwells inside a 10-year-old's body, so the sex scenes and erotic biting scenes are a bit disturbing.
---
Best Books I Read Releasing in 2019
We Cast a Shadow by Maurice Ruffin
The overall premise of this book is that a deliberately nameless Black man living in a near-future version of the American South wants his bi-racial son to have a better, easier life. The book follows the main character and his family as he jumps through progressively more absurd hoops in a quest to do anything to protect his son from a cruel society. The book is weird and absurd and reminiscent of movies like Sorry to Bother You. It is very well written and is a scathing satire of what it means to be Black in America today, and it presents an important message and character study. I'm glad this book exists, and I think we should have more books like it. 
Sissy by Jacob Tobia
This is a memoir from one of my favorite people about what it means to grow up as a gender non-conforming person. It is at times hysterical, heart-warming, and heart-wrenching, and it is the most accurate depiction of what it feels like to grow up outside the binary. I identified so hard with this book, and it made me feel less alone in the world. If you are gender non-conforming or have a gender non-conforming person in your life, I highly recommend reading this book.
The City in the Middle of the Night by Charlie Jane Anders
This is the book I most recently finished, bringing my 2018 reading full circle since I began the year with a different Anders book. This book easily stands with classic sci-fi like Ursula Le Guin's The Left Hand of Darkness and Octavia Butler's Xenogenesis series. I actually liked this book BETTER than The Left Hand of Darkness.
City follows two main characters, Sophie and Mouth, on a planet called January where half the planet is always immersed in sunlight and the other half is always immersed in darkness. This leads to humans having to live in the twilight/dusk area in the middle of the planet.
When Sophie protects her best friend and is exiled into the night, she bonds with the creatures there, who save her life. Mouth is the last of her people and a roaming nomad, never comfortable in one place too long. The novel follows both of these women on their journeys to discover their own humanity and to figure out a way for humans to survive on this planet before it crumbles beneath their weight.
I LOVED LOVED this book. It's so beautiful, it's wonderfully written, the characters are compelling, the plot keeps you reading, and it examines revolution and humanity in a way that is accessible and lovely. Charlie Jane Anders just keeps getting better, and I can't wait to see what she does next!
---
You can support us by ordering any of the books we mention on our blog, our podcast, or anywhere via our online store, our Place a Special Order form, or by calling the store. We will even ship directly to your home. If you like our store and our content, the best way to show us is by buying something!