10 Books with Amazing Queer Characters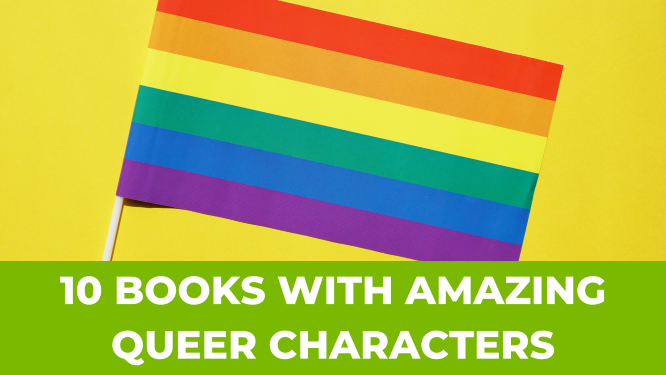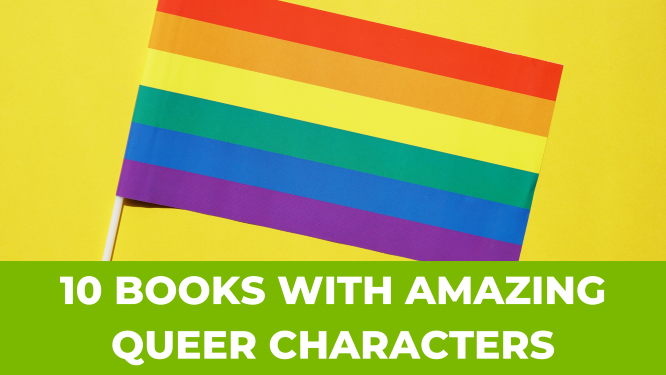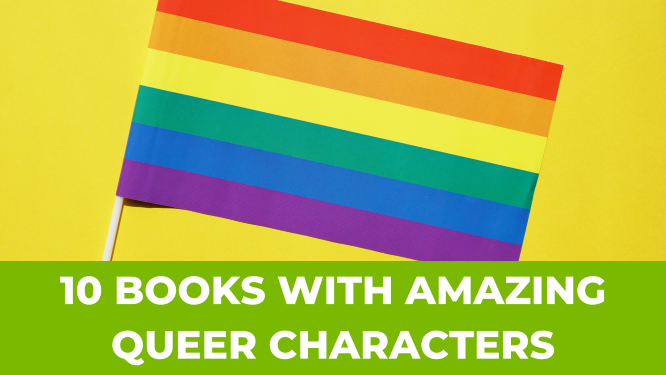 If you're queer, you'll understand the struggle of walking into a bookstore and asking for queer books, only to be ushered quickly to a dark, dank section in the back corner of the store, possibly curtained off, and left to your own devices. Historically, "queer" books have meant shameful, trashy, something no one should be reading. Thankfully, this trend is changing, and we're seeing more and more mainstream books featuring queer folk. Below are some of our favorites, including hopefully some you haven't heard of before. Happy reading!
Aristotle and Dante Discover the Secrets of the Universe by Benjamin Alire Saenz
You've probably heard about this one because it's won a bajillion awards, and for good reason. In this coming-of-age story that takes place in El Paso, TX in 1987, it's really about what *isn't* said. The two Mexican-American main characters struggle with their racial identities, sexuality, and family relationships as they help each other find their way. Saenz is a master of showing, not telling, and this book will stick with you long after you've finished it.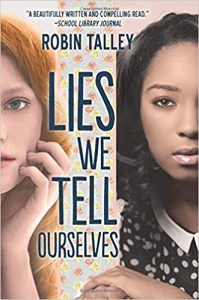 Lies We Tell Ourselves by Robin Talley
This book takes place in Virginia in 1959 and follows two young women on opposite sides of the battle for civil rights who fall for one another after being forced to work together on a school project. The characters are compelling and realistic, and this emotional book about finding your truth and your voice when the world is out to silence you rings eerily true in today's political climate.
Light by 'Nathan Burgoine
This urban fantasy begins at a Pride parade when a violent prophet arrives and main character Kieran Quinn has to use his superpowers to refract light into beautiful rainbows to hide behind. This fledgling hero's powers may be a bit underwhelming, but Burgoine builds an unforgettable, fabulous character to save the day.
Bechdel's breakout memoir, made into a Broadway musical and perfectly suited for a graphic novel telling, leads you through her life growing up in a funeral home with a closeted gay father. Gothic, angsty, and heartbreaking, Bechdel draws from her real-life experiences coming of age and beautifully captures the emotions of growing up gay and coming out. This is one of my favorites on this list. Everyone should read it.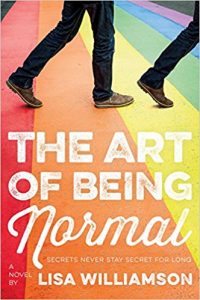 The Art of Being Normal by Lisa Williamson
Two transgender teens find each other and navigate life in this YA novel. Williamson walks readers through the experience of knowing who you are and preparing to become it while dealing with people who don't understand it. Her characters find friendship and support in each other during trying times, and her book will give you the courage to define "normal" for yourself.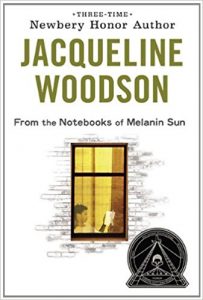 From the Notebooks of Melanin Sun by Jaqueline Woodson
Jaqueline Woodson is an amazing writer, and in this book, she explores race and sexuality through a compelling narrator – a boy dealing with the newfound knowledge that his mother is a lesbian and her new girlfriend is white. Woodson digs into the range of emotions that come with dealing with a life change and explores what family truly means.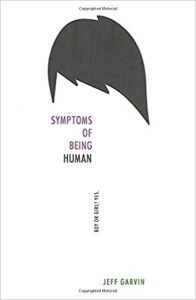 Symptoms of Being Human by Jeff Garvin
Garvin explores what it means to be gender queer in this YA novel about a teen who starts an anonymous blog to vent pent up feelings and speak the truth about being gender fluid. When an online commenter threatens exposure, the teen must make the decision whether to shut down the blog – and the community that has been built – or stand up and come out. This is an uplifting portrait of a modern teen struggling with what it means to be human.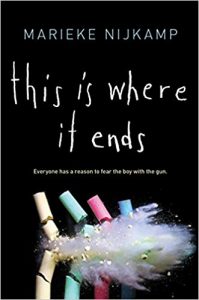 This is Where it Ends by Marieke Nijkamp
This #1 New York Times bestseller has been on many lists for chronicling a school shooting. It takes place over 54 minutes and follows four students as they experience the shooting. Oh, and two of the main characters are lesbians. It's refreshing to see a book that's not really *about* being gay, but that highlights gay main characters during the biggest crisis of their lives.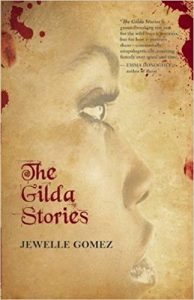 The Gilda Stories by Jewelle Gomez
Before Buffy the Vampire Slayer and Twilight, there was queer feminist icon Jewelle Gomez and her debut novel, The Gilda Stories. This lesbian vampire fantasy (yes, all three of those words apply) follows runaway slave-turned-vampire Gilda through several of her lives. It has endured because of its visionary quality in its explorations of blackness, radical ecology, re-definitions of family, and yes, the erotic potential of the vampire story.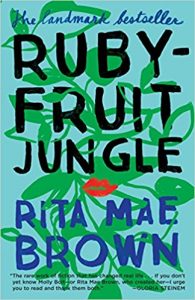 Rubyfruit Jungle by Rita Mae Brown
I couldn't let a queer list go by without including this coming of age lesbian classic. This landmark novel launched Rita Mae Brown's career and is a quintessential lesbian work that highlights the struggles of queer people during the 1960s and 1970s. In some ways, things are very different today, but in others, things have remained exactly the same. This book will show you how far we've come – and how far we still have left to go.

---
You can support us by ordering any of the books we mention on our blog, Bookstream, or anywhere via our Place a Special Order form or by e-mailing the store at orders@tubbyandcoos.com. We will even ship directly to your home. If you like our store and our content, the best way to show us is by buying something!